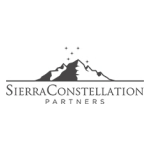 https://cannabisexaminers.com/wp-content/uploads/2020/07/SierraConstellation_Logo_2.jpg
LOS ANGELES–(BUSINESS WIRE)–SierraConstellation Partners, LLC (SCP), a national interim management and advisory firm to middle-market companies in transition, today announced that it has promoted three senior professionals and hired Nevin Shetty as a Managing Director in Seattle as the firm continues its growth and expansion across the United States.
The three senior promotions are:
Curt Kroll has been promoted to Managing Director. During his tenure at SCP, Curt has served as Chief Restructuring Officer of National Stores and interim CFO at David's Bridal, among other assignments, and has proven himself as a sought-after leader for high-stakes projects.
Miles Staglik has been promoted to Senior Director. In addition to his prowess as a performance improvement and turnaround advisor, Miles has been a dedicated mentor to the rising junior professionals at SCP.
Tim Bossidy has been promoted to Senior Director. Tim has provided valuable financial counsel to his clients informed by his years as an investment banker, and has spearheaded SCP's expansion into the maturing cannabis industry.
"At SCP we pride ourselves on developing great talent and it is a key component to our nationwide growth strategy," said SCP Chief People Officer Rebecca Waits. "Curt, Miles and Tim's promotions speak to their dedication to our culture and exemplary mentorship, and we look forward to seeing them continue to grow and work with the next generation of talent at SCP."
In addition to the promotions, SCP has hired Nevin Shetty as a Managing Director in its Seattle office.
Shetty brings to SCP a deep skillset in alternative investment management and digital transformation. Prior to joining SCP, Shetty served as Chief Partnerships Officer at David's Bridal, where he oversaw the national retailer's partnership strategy and digital transformation as well as led key initiatives across marketing and technology. Prior to this role, he served as the CEO of Blueprint Registry, leading the strategic direction and execution of all business initiatives until it was acquired by David's Bridal in 2018. Earlier in his career, he served in executive leadership positions in the alternative asset management industry.
Shetty's hiring comes as SCP continues to build its footprint in the Northwest region, following Senior Director Philip Kaestle's promotion and relocation to Seattle in September 2019.
"We had the pleasure of working with Nevin during his time with David's Bridal, and when we saw the opportunity to bring him on to the team in Seattle, we knew it would be a perfect fit," said SCP Founder and CEO Larry Perkins. "His experience working with alternative investment managers and in guiding companies through digital transformations will help SCP's clients work productively with their sponsors and lenders to unlock new avenues for growth."
This announcement caps off a strong first half of 2020 for SCP. In the past six months, the firm announced the opening of a new office in New York, N.Y., the hiring of Bill Partridge, Mark Nixon and David Bitterman as Managing Directors, and the formation of a Senior Advisor Council of C-level executives who will counsel the firm's clients in specific industries.
About SierraConstellation Partners, LLC
SierraConstellation Partners (SCP) is a national interim management and advisory firm headquartered in Los Angeles with offices in Houston, Boston and New York and professionals in Dallas and Seattle. SCP serves middle-market companies and their partners and investors that are navigating their way through difficult business challenges. Our team's real-world experience, operational mindset and hands-on approach enable us to deliver effective operational improvements and financial solutions to help companies restore value, regain creditor confidence, and capitalize on opportunities.
As former CEOs, COOs, CFOs, private equity investors and investment bankers, our team of senior professionals has decades of experience operating and advising companies. For more information, please visit www.sierraconstellation.com.