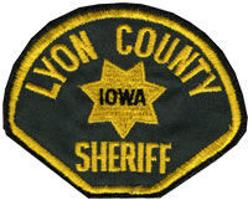 https://cannabisexaminers.com/wp-content/uploads/2020/05/5dc0f3f354880.image.jpg
GRANITE—An 18-year-old Sioux Falls, SD, resident was cited about 10:10 p.m. Wednesday, May 6, near Granite on charges of first-offense possession of a controlled substance — marijuana and possession of drug paraphernalia.
The citing of Ethan Marten Moresco stemmed from an investigation into a 2003 Honda Accord parked at Gitchie Manitou State Park, according to the Lyon County Sheriff's Office.
Lyon County K-9 Rizzo alerted a deputy to the presence of illegal narcotic odor.
Shortly after, the deputy made contact with a group of people leaving the park.
Moresco was one of the people in the group and was found to be in possession of marijuana and drug paraphernalia.