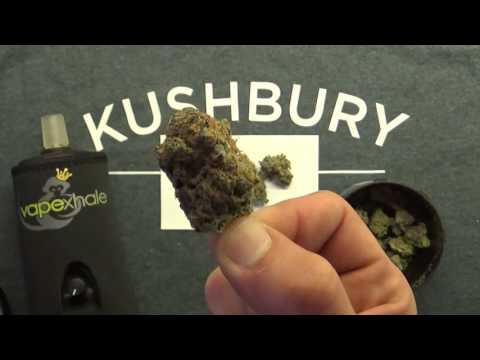 https://cannabisexaminers.com/wp-content/uploads/2018/12/2735/stokes-aurora-cannabis-medical-marijuana-strain-review.jpg
Well hello there!! Today I am taking a look at Stokes from Aurora Cannabis. Stokes is more commonly known as Querkle which is a cross of Space Queen and Purple Urkle. This is a nice and potent indica and is exactly my type of medicine. As you will see in the video, this is a well grown and well groomed plant that is just caked in frosty crystals. You'll also notice the long red hairs that indicate Aurora may have given this batch a little extra flowering time! Good job!!
Stokes tastes like and smells like a mix of hash and coffee. Super clean flavour, nothing off or out of place! As for effects, a great indica! Awesome for sleep, aches and pains and even as mood lift in smaller doses! Although this is a potent strain, I'd still recommend it to new comers, especially for sleep, as it is so easy on the draw.
Stokes has made its way into my protocol and if it proves consistent on future orders, will be my goto evening indica. I will update in a few months to see if that's still the case!
For more information on Stokes, please visit Aurora's website here – www.auroramj.com
For more information on the VapeXhale Cloud Evo, see my full review here – http://www.kushbury.com/reviews-1/2016/3/25/vapexhale-cloud-evo-vaporizer-review