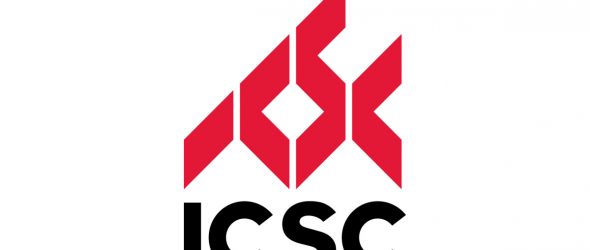 https://cannabisexaminers.com/wp-content/uploads/2020/09/ICSC_Logo_RGB_2018.jpg
NEW YORK–(BUSINESS WIRE)–ICSC is excited to announce a new signature virtual conference, Now & Next: Retail in the Age of COVID-19 to be held Sept. 29-30, 2020. Keynote speakers from some of the biggest names in retail and office space will headline the event, including Brian Cornell, Board Chairman & CEO of Target; Mary Dillon, CEO of Ulta Beauty; Sandeep Mathrani, CEO of WeWork; and Judith McKenna, President & CEO of Walmart International.
"The pandemic has fundamentally changed the retail and retail real estate industries, and Now & Next is an essential opportunity to hear directly from experts on strategies for adapting their business and thriving in the new normal," says Tom McGee, President and CEO of ICSC. "We are excited to have a great lineup of speakers, and our keynotes will shed important light on how their companies have adapted during this unprecedented time – offering lessons for the entire industry."
The event will bring together leaders at the intersection of retail and real estate to share vital insights, advice, and analysis during this time of uncertainty. Sessions and speakers will look at where the industry is now, in the midst of the pandemic, and what is next, following the pandemic, as companies across the industry look to rebound and incorporate key learnings from the current landscape into their future operations.
Day one of the Now & Next event will focus on the present, diving into the current state of the industry and how companies are managing the COVID pandemic. In addition to the keynotes, attendees will also gain insights from David Wasserman, one of nation's top political forecasters; retail and PropTech investors including Fifth Wall and JLL Spark; and Mark Zandi of Moody's, who will discuss economic projections for the months ahead, including the holiday season.
Day two will address charting a course for successful growth in a post-COVID-19 world, featuring companies such as Chipotle Mexican Grill, Blink Fitness, Orangetheory Fitness, Federal Realty and Seritage. Placer.AI and Spatial AI will share how innovative uses of consumer mobile data will reshape retail decision-making, and McKinsey will take a deep dive into the evolving customer experience, reflecting the immense potential of technology to help businesses adapt and thrive during and after COVID-19.
The Year Ahead sessions will spotlight growing sectors in retail real estate including cannabis, health and wellness and restaurants, and will explore how they will maintain their position and grow moving forward. In the face of the pandemic's impact on retail and retail real estate, many sectors offer exciting potential in the years ahead – and leading companies and executives will shed light on these opportunities at Now & Next.
Though live events were cancelled due to the COVID-19 pandemic, the need for professional development and connections remains important. The Now & Next event offers a crucial network of support and advice for businesses throughout the industry.
"Retailers need new strategies to succeed during the pandemic and adapt their businesses to unprecedented disruption, and we want to help our members understand what works – and rebound from the economic strain," said McGee. "We're excited to bring together some of the brightest minds in the industry to share best practices and ensure we are positioned to succeed in a post-COVID world."
To register for the Now & Next event, please visit https://nowandnext.icsc.com/.
ABOUT ICSC
ICSC is the preeminent membership organization serving retail and real estate professionals. Our members believe ICSC's unparalleled programs and services are the most efficient and effective way to develop relationships, facilitate transactions, share insights and shape public policy and perception. For more information about ICSC visit www.icsc.com.