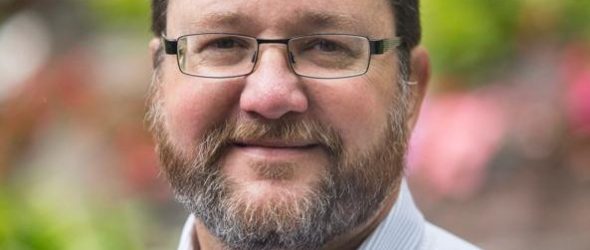 https://cannabisexaminers.com/wp-content/uploads/2020/03/5e62c40489eac.image.jpg
TRAVERSE CITY — Rules to regulate recreational marijuana sales, transport, testing and other businesses are nearly done.
City commissioners on Monday will discuss the draft rules an ad hoc committee hammered out over 10 meetings, documents show. Commissioner Brian McGillivary, who chaired the committee, said they deliberately left a few questions unanswered, particularly how many retail licenses would be issued.
"The committee really felt it was a decision the whole board should make, and … it'd be best if they discuss it and lay out the different rationales for the numbers for the board on Monday," he said.
McGillivary said he thinks 10 seems like a good limit, but also gets that there's an argument to be made for allowing 13. That's how many licenses the city gave out for medical marijuana dispensaries, and many of those owners have a strong desire to enter the recreational market.
Commissioner Roger Putman said he could see allowing up to 13 but he's not set on a number yet. Any more could exacerbate the pinch on marijuana supplies that's already affecting medical marijuana retailers.
Putman said he's yet to take a close look at the 54-page draft ordinance and plans to give it a few read-throughs prior to Monday.
"It's going to be a spirited meeting I'm sure, but I think it looks like the ad hoc has done a great job of putting together a draft so we can formalize and finally approve it after some modifications and changes perhaps to some of the verbiage," he said.
There's another question to settle: Whether to allow recreational marijuana sellers in the C-4 zoning district, which includes much of the downtown, McGillivary said. If so, the committee largely agreed they should have both a tight limit — he's thinking two — and a spacing requirement — say, 1,000 feet apart. He'll look to the DDA for input.
The ad hoc committee recommended two micro-businesses, according to the draft. Those allow growing no more than 150 plants, processing, packaging and selling marijuana, according to state law.
"The committee felt we were pretty comfortable with two to see how it goes, because there's so much uncertainty about these, whether or not the state will change the rules on these," he said.
Other draft rules include a merit-based system for awarding permits, as state law requires. McGillivary said the plan is to use a scoring rubric borrowed in part from other communities and edited to reflect what Traverse City should look for.
McGillivary said the rules could be up for a city commission vote by June, depending how quickly the planning commission's own review goes.
Monday's agenda also includes discussing a $100,000 grant the city Downtown Development Authority received from Northern Michigan Regional Entity to improve the city's drinking culture, documents show. The DDA sought the funds in light of public outcry over drunk people behaving badly downtown, disgust over which prompted McGilivary and Putman to regularly oppose liquor license applications or transfers.
Putman said he's all for anything that could help curb the abuse of alcohol in the city, and a $100,000 grant certainly could help.