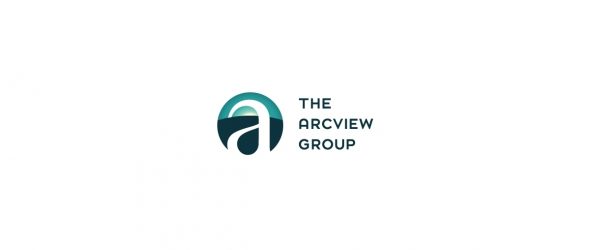 https://cannabisexaminers.com/wp-content/uploads/2020/02/Arcview_logo.jpg
SANTA MONICA, Calif.–(BUSINESS WIRE)–The Arcview Group, the leading cannabis investment and market research network, announces the launch of its first member-based fund: the Arcview Collective Fund. Arcview members will have exclusive access to the fund led by Arcview Ventures Chief Investment Officer, Jeanne M. Sullivan and its CEO, Jeffrey Finkle. Their deep experience in the cannabis sector, professional investing and venture capital uniquely position them to lead Arcview Ventures and this first member-based fund.
The Arcview Collective Fund will uniquely and effectively allow Arcview cannabis investors to collaborate on investment decisions, providing exposure to a portfolio of diverse companies in this exciting space.
"Starting a member-based fund is a natural, logical step for us," remarked CIO Jeanne Sullivan. "For years, Arcview has been introducing its members to viable investment opportunities in the cannabis space. In that time, members have asked for a way to combine their individual resources into something more substantial – a fund which enables them to be both diversified and dedicated to the cannabis sector."
"This is the cannabis fund best positioned to source and evaluate early stage deals because every member is highly motivated to find the best. I'm so pleased that Arcview members have already responded so positively to this opportunity," said Troy Dayton, Founder and Chief Strategy Officer of The Arcview Group.
"This new fund gives investors the benefit of an experienced team guiding a member-led investment process," commented CEO Jeffrey Finkle. "I have been involved with this structure for a few years now and have seen how successful it can be. The Arcview Collective Fund is a great way for cannabis investors to put money to work in this emerging industry."
Please reach out to info@arcviewventures.com for more information.
About Arcview Ventures
Arcview Ventures, an affiliated company of The Arcview Group, is led by industry veterans Jeanne Sullivan and Jeffrey Finkle. Arcview Ventures is bringing several cannabis funds to market in the coming months and years. Founded in 2020, the first fund now available for investors is the Arcview Collective Fund, a collaborative investment vehicle.
About The Arcview Group
The Arcview Group is the leading investment and market research firm focused on connecting high-net-worth individuals, institutional investors and money managers with the investment opportunities, key players and indispensable insights to realize their goals in the cannabis sector. Founded in 2010 and listed recently by Forbes as one of the top five financial firms in the cannabis industry, investors in the Arcview Investor Network have invested more than $270 million in over 200 companies. Arcview Market Research has published more than 20 market reports, which forecast and analyze the rapidly evolving industry. Arcview co-founded and partnered with Canopy Boulder, the first seed-stage mentor-driven business accelerator that has graduated more than 100 companies. Arcview is also co-founder of Cannasure Insurance Services, the leading provider of business insurance to the cannabis industry.
For more information, visit arcviewgroup.com.