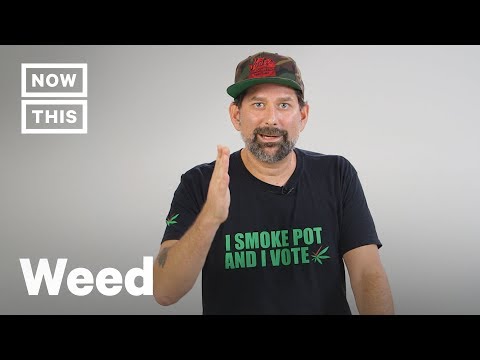 https://cannabisexaminers.com/wp-content/uploads/2018/11/1261/hqdefault.jpg

If you care about weed, you should care about voting.
» Subscribe to NowThis: http://go.nowth.is/News_Subscribe
» Register to Vote at: http://www.cannabisvoter.info
The Cannabis Voter Project thinks if you care about weed, you should also care about voting.
"All of the change in cannabis reform can be traced back to the ballot box," explained The Disco Biscuits' Marc Brownstein.  
Brownstein is also the co-founder and co-chair of HeadCount, a non-partisan organization that holds voter registration drives at concerts and festivals. HeadCount also recently launched the Cannabis Voter Project to educate people on how voting can impact cannabis policy.
"The Cannabis Voter Project is an online resource that puts into one centralized location where all the Congressional and Senate representatives stand on seven different cannabis reform issues," he said.
HeadCount started in 2004 as a way to combat some of the apathy Brownstein was seeing when it came to being involved in politics. The Cannabis Voter Project came about when HeadCount organizers realized weed isn't a left of right-sided issue.
"We've stayed an arm's length from taking a stand on any particular political issue," Brownstein said. "One of the things we did identify over time was that cannabis reform was actually a non-partisan issue, and when we identified that we realized we can work with cannabis reform to get the message across that there's a direct connection between voting and change."
Connect with NowThis
» Like us on Facebook: http://go.nowth.is/News_Facebook
» Tweet us on Twitter: http://go.nowth.is/News_Twitter
» Follow us on Instagram: http://go.nowth.is/News_Instagram
» Find us on Snapchat Discover: http://go.nowth.is/News_Snapchat
NowThis is your premier news outlet providing you with all the videos you need to stay up to date on all the latest in trending news. From entertainment to politics, to viral videos and breaking news stories, we're delivering all you need to know straight to your social feeds. We live where you live.
http://www.youtube.com/nowthisnews
@nowthisnews