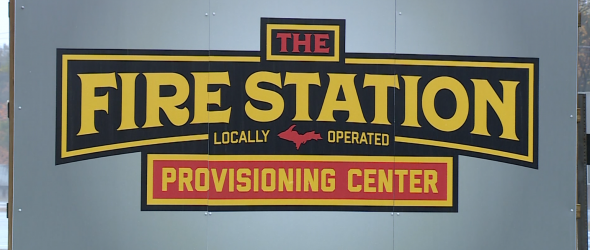 https://cannabisexaminers.com/wp-content/uploads/2019/12/The+Fire+Station+Opens+(WLUC)+-.png
MARQUETTE, Mich. (WLUC) – The Fire Station in Negaunee Township now has their permit to sell recreational marijuana. This makes The Fire Station the first recreational store in the Upper Peninsula.
In October, The Fire Station officially opened up, offering medicinal marijuana to registered, qualifying patients. At this point, however, the store is still looking to secure inventory to be able to sell recreationally.
"We are one of the newest provisioning centers to get our license and it's only been available since the 1st of December, so there's not too many producers and manufacturers that also have their license, so they do not have very much product available for us to purchase at this time," said The Fire Station Owner, Stosh Wasik.
Wasik also said when they do get inventory in, they will let the public know. Recreational marijuana is only for purchase by people 21 years or older. Residents can legally possess up to 2.5 ounces on their person, or up to 10 ounces at home.
The Fire Station is open from 11 a.m. to 7 p.m. seven days a week.