https://cannabisexaminers.com/wp-content/uploads/2020/07/medium
The Multibillion-Dollar Match of Beauty & CBD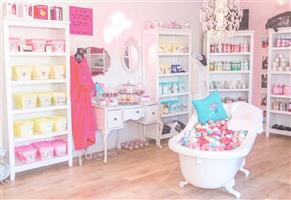 Every CPG company in the world knows that there's money in a strong name. But establishing and getting the most out of a brand is tricky business. More often than not, branding is arguably the most important factor in the success of a product. If customers know your product and think of it when making purchases, time and again that strong branding translates to revenue. It's why successful brands are worth billions of dollars on balance sheets and no one bats an eye; establishing the name is the hard part. Stockhouse's Omri Wallach reports.
1 | Top Story: Meet the profitable cannabis retailer that's leading the way in the manufacturing and distribution of cannabis lifestyle accessories.

2 | Aurora's co-founder and former CEO set to retire from pot giant's board.
3 | Beyond Tobacco: How the world is adopting healthier alternatives.
4 | Flowr looking to Pink Kush sales to help cash flow turn positive by the end of 2020.
5 | Canadian cannabis licensed producer announces a non-brokered private placement of units for up to $5 million-plus.
Top Cannabis Stocks – June 16 to June 22, 2020

1 | T.HEXO | 47,223 | HEXO Corp.

2 | T.APHA | 36,003 | Aphria Inc.

3 | T.ZENA | 30,881 | Zenabis Global Inc.

4 | V.N | 26,112 | Namaste Technologies Inc.

5 | T.WEED | 22,490 | Canopy Growth Corp.

6 | C.AGRA | 19,218 | AgraFlo
FULL DISCLOSURE: Marianna Naturals Corp., TAAT Lifestyle & Wellness Brands, and Indiva Ltd. are clients of Stockhouse Publishing.
New to investing in Cannabis? Check out Stockhouse tips on How to Invest in Cannabis Stocks and some of our Top Cannabis Stocks.
For more of the latest info on Cannabis, check out the Cannabis Trending News hub on Stockhouse.ra Organics International Inc.