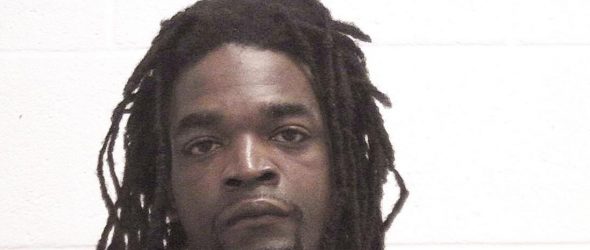 https://cannabisexaminers.com/wp-content/uploads/2020/05/5ec45b1a6eedd.image.jpg
A Thomson man remains jailed on numerous charges, including armed robbery and drug possession, after fleeing from police and later being taken into custody elsewhere.
Marquavious Antwa Daniels, of an address in the 300 block of Pecan Avenue, is charged with armed robbery, possession of controlled substance/marijuana – 1st offense, probation violation, driving while license suspended or revoked, fleeing/attmepting to elude police, reckless driving, expired registration, no insurance, failure to stop at stop/yield sign, and failure to maintain lane. Detective Andrew Thomas, of the Thomson Police Department, attempted to stop Daniels one night early last week.
"It was a traffic stop leaving a well-know drug area," said Thomas.
The detective said he observed several traffic violations as  Daniels' car accelerated at a high rate of speed, ran a stop sign on Harrison Road and almost hit a vehicle.
At that time, Thomas tried make a traffic stop on Harrison Road.
"After about 100 yards or so, I came around the corner and saw that he slammed on the brakes, got out of the diver's seat, and fled into the woods," Thomas said.
The TPD detective discovered three different forms of identification for Daniels in the car and found witnesses to confirm Daniels had been in the vehicle. Plus, he found marijuana.
"There was about 26 grams of marijuana located inside the vehicle," Thomas said.
Thomas entered an arrest warrant for Daniels, who also had a warrant for his arrest in connection to a Thomson armed robbery in early April.
"The Green County Sheriff's Office got him on a traffic stop on the way to Atlanta,"  Thomas said. "They got him about a day later."
Daniels was arrested Wednesday, May 13, and has been returned to the area and is currently being held at the McDuffie County Jail.
The armed robbery arrest warrant for Daniels was issued in late April.
The armed robbery occurred in early April and at first was considered a theft by taking.
When Investigator Robert Brown noticed the details of the theft, he realized it was actually an armed robbery.
The robbery happened in the area of Willow Street and Pecan Avenue.
Brown said the robbery victim was a local man in his 20s.
"Daniels came up to him and had some words. Daniels reached in his pocket and took the victim's gun out of his pocket, and then Daniels took his gun out and pointed it at the victim," said Brown.
Daniels then pointed both his gun and the victim's gun at the victim's head before running away, according to Brown.