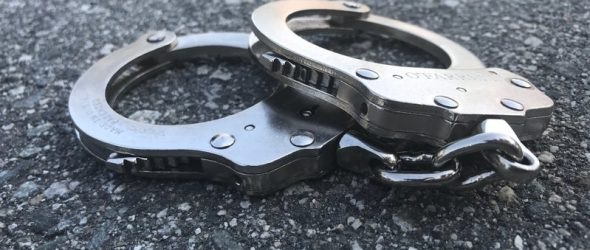 https://cannabisexaminers.com/wp-content/uploads/2020/09/patch-stock-handcuffs-police-renee-2020-2___04160457185.jpg
BROOKLINE, MA — Four people were arrested Thursday afternoon in Brookline.
In a news release, police said the first theft took place outside of a marijuana dispensary on Washington Street.
According to the release, a customer left the dispensary and was walking near Washington Street and White Place when two people passed her, grabbing her recently purchased goods from her hand and running away.
The victim told a nearby officer what had happened and three suspects were found shortly after on Cypress Street. Police said three people were arrested on suspicion of unarmed robbery.
Less than an hour later, a store on Washington Street told police a shoplifter had made off with a backpack filled with stolen merchandise. The suspect was stopped nearby and arrested for shoplifting. Police said the suspect was also wanted on three warrants from various courts.