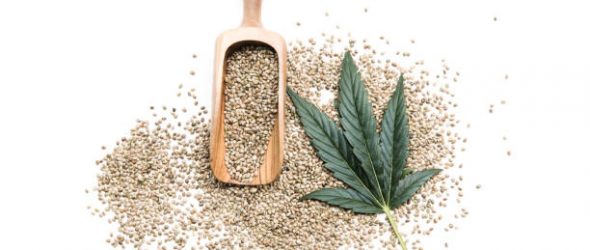 https://cannabisexaminers.com/wp-content/uploads/2023/02/istockphoto-1031908890-612x612-1.jpg
Start with high-quality seeds: The first step in growing marijuana seeds properly is to start with high-quality seeds. Ensure that you purchase seeds from reputable breeders or seed banks.
Germinate the seeds: The next step is to germinate the seeds. There are various ways to germinate marijuana seeds, including the paper towel method, the direct planting method, and the glass of water method.
Choose the right growing medium: Once the seeds have germinated, it's time to choose the right growing medium. You can choose from soil, coco coir, or hydroponics. Each medium has its own advantages and disadvantages, so choose the one that works best for you.
Provide proper lighting: Marijuana plants require a lot of light to grow properly. You can choose from various types of lights, including LED, HPS, and fluorescent lights.
Maintain proper temperature and humidity: Marijuana plants grow best in a temperature range of 68-77°F and a humidity range of 40-60%. Ensure that you maintain these conditions throughout the growing process.
Provide proper nutrients: Marijuana plants require various nutrients, including nitrogen, phosphorus, and potassium, to grow properly. You can use organic or synthetic fertilizers to provide these nutrients.
Train the plants: Training your plants can help increase yield and improve the quality of your buds. Techniques like topping, pruning, and low-stress training can help shape your plants and promote even growth.
Monitor for pests and diseases: Marijuana plants are susceptible to various pests and diseases, so it's important to monitor your plants regularly for any signs of problems. Treat any issues promptly to prevent them from spreading.
Harvest at the right time: Once your plants have reached maturity, it's time to harvest. The right time to harvest depends on the strain you're growing and the effects you're looking for. Typically, you'll want to harvest when the trichomes have turned a milky color.
By following these tips, you can grow marijuana seeds properly and produce high-quality buds. It's important to remember that growing marijuana is a complex process that requires a lot of patience and attention to detail. With practice and experience, you can become a successful marijuana grower.