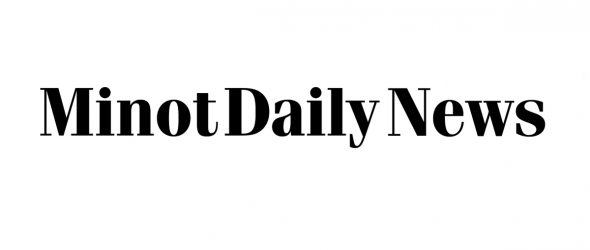 https://cannabisexaminers.com/wp-content/uploads/2020/05/1590849076_fblike.jpg
Todd Michael Behm, 49, Minot, pleaded guilty on May 13 to Class B felony intent to deliver ecstasy, Class B felony intent to deliver marijuana, Class C felony possession of methamphetamine, Class C felony maintaining a premises for the use, storage, or sale of illegal drugs, and Class A misdemeanor possession of drug paraphernalia.
However, he has remained free pending a sentencing hearing that is scheduled for Aug. 25 before North Central District Court Judge Gary Lee.
An order to apprehend warrant was issued for Behm on May 27 after he allegedly tested positive for methamphetamine on April 20, April 23, April 27, April 29, May 5, May 7, and May 11. Behm also tested positive for amphetamine on April 27, May 5, May 7 and May 11 and for cocaine on May 11, according to court documents. He failed to appear for testing on May 13. He is required to submit to drug testing as a condition of his bond.
Behm made an initial appearance on the allegations on Friday before Judge Doug Mattson. The state asked for Behm to forfeit his bond and be held in the jail with no bond until he is sentenced in August. Behm's defense attorney wanted him to be released from the jail and continue to be free on bond after he submitted a clean urine test. Judge Mattson ordered Behm to be held until he submits a clean urine test and said he would then appear before another judge to discuss bail bond conditions. Mattson said he does not know how long it will take for Behm to have a clean test. There is another allegation that he tested positive for drugs on May 19 as well.
Behm's defense attorney told the judge that Lee ordered a pre-sentence investigation and a mental health evaluation for Behm. Behm struggles with mental health problems, she said, and his drug problem developed after the death of his wife. Behm is a single father.
According to the probable cause affidavit filed with the court, the Ward County Sheriff's Department responded to Behm's residence on Jan. 30 after they received a report of an underaged drinking party at the residence. Three young people who appeared to be under age 21 were in the residence but did not answer the door when they saw police. The officers saw open alcohol containers in Behm's kitchen and in the living room when they peered into the residence. Behm eventually answered the door. Law enforcement officers smelled burned marijuana. Behm was placed under arrest and the three young people in the residence were detained.
Behm was already on supervised probation for prior offenses involving hosting a party at which underaged people drank and smoked marijuana. Behm's probation officer gave law enforcement permission to search Behm's residence. The search turned up two marijuana smoking pipes, a gold zip-lock storage container with approximately 298 grams of marijuana butter, a container of clear plastic baggies in different sizes with labels. In Behm's master bedroom walk-in closet, officers found 5 grams of suspected methamphetamine in the dresser and three glass meth pipes. In a duffel bag in the master bedroom closet, officers found nine ecstasy pills in a black baggie. Officers also found two digital scales, one in a vanity and one in a tote bag in the closet. Officers also found a plastic bag of marijuana located in a green tote bag in the garage and multiple bags of marijuana "shake" throughout the house. In all, they located 33 items of marijuana paraphernalia and 16 items of meth paraphernalia.
Behm had also been arrested and ordered to appear in court after he failed to tested positive for amphetamines on March 5 and March 12 and tested positive for methamphetaine on March 5, 12, 23 and 31. He failed to appear for testing at Northern Testing in Minot on March 9 and March 26. He was ordered held at the jail on April 17 after he tested positive for drugs on a urine test. Behm was then released again.
Today's breaking news and more in your inbox