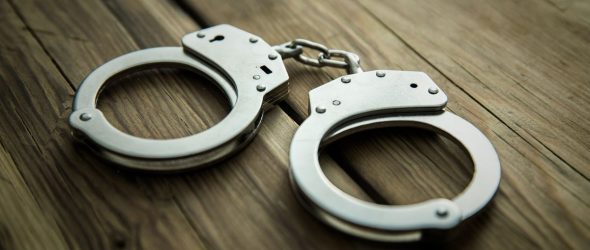 https://cannabisexaminers.com/wp-content/uploads/2020/05/Adobe_Stock_handcuffs.jpg
COALVILLE — Two men pulled over for going 6 mph over the speed limit were arrested after police reported finding more than 100 pounds of marijuana in their vehicle.
Pablo Andres Henao, 25, and Brian Josue Rodriguez, 24, were each arrested for investigation of having more than 100 pounds of marijuana and possession of drug paraphernalia. Rodriguez was also cited for speeding.
Just after 7:30 a.m. Sunday, the two men were in an SUV on I-80 when a Utah Highway Patrol trooper pulled them over near Wanship for going 76 mph in a 70 mph zone, a police affidavit states. Both men have Florida driver's licenses.
"I immediately detected the strong odor of burnt marijuana emitting from within the vehicle," the trooper wrote in the affidavit. "I conducted a search of the vehicle and the contents within. Search resulted in 161 packages weighing approximately 1 pound each of a green plant like material I identified as raw marijuana.
"Search also resulted in multiple small jars of green plant like material, multiple small ziplock bags labeled as marijuana product, two packages labeled as edible marijuana products, two jars of suspected marijuana wax, vacuum sealed bags and one suspected marijuana cigar," according to the affidavit.
Both men were taken into custody.