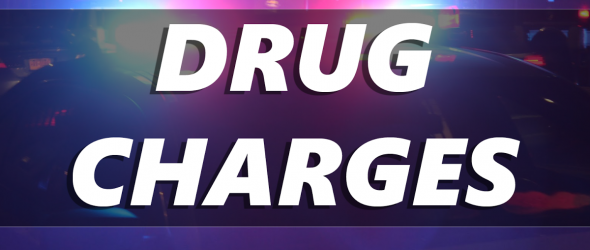 https://cannabisexaminers.com/wp-content/uploads/2020/07/drugcharges.png
Two men attempted to ditch drugs after a crash in Cass Township last week.
According to the Pennsylvania State Police at Frackville, on Friday, February 10th, 2020, around 5:15am, troopers received a dispatch for a single vehicle crash on Valley Road in Cass Township.
Police at the scene learned from witnesses that two men exited the vehicle after the crash saying "we need to get rid of drugs".
Both men ran into a wooded area, one carrying a metal black box.
Both men, Brandon Kneas, 33, of Minersville and an 18 year old from Pottsville were later taken into custody.
The black box was later located and was said to have contained a large amount of methamphetamine, marijuana, large amount of empty wax baggies, digital scale, and drug paraphernalia.
After medical treatment, Kneas was taken to the State Police Barracks where he admitted to having more drugs in his rectum.
A search of Kneas led to the finding of more methamphetamine, marijuana, and heroin.
The driver, Kneas was arraigned by Magisterial District Judge Rossi and charged with possession with intent to deliver a controlled substance, possession of a controlled substance, possession of a small amount of marijuana, possession of drug paraphernalia, DUI, driving with suspended or revoked license, and careless driving.
Kneas was locked up in Schuylkill County Prison on $25,000 cash bail.
The passenger, the 18 year old, was charged with possession of marijuana.