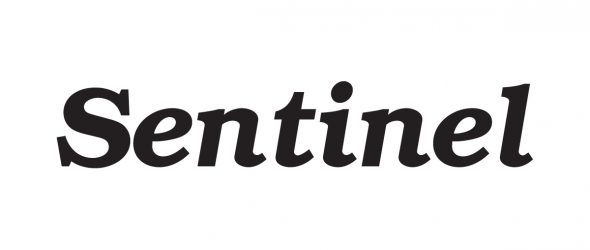 https://cannabisexaminers.com/wp-content/uploads/2020/07/fblike.jpg
FAIRMONT — The movement to legalize marijuana has gained momentum across the United States in recent years.
Its advocates back personal freedom for adults and argue that states can benefit from tax revenue. Costs are downplayed, but nevertheless real.
Steph Johnson, project coordinator for the Martin County Substance Abuse Prevention Coalition and the Youth Coalition, hopes people will do more to become informed about the issue. Minnesota is a medical marijuana state and has decriminalized marijuana to some degree. Voters could very well decide the fate of marijuana use in Minnesota in coming years.
"What's driving all of the information right now is dollar signs, and people are trying to make this decision based on how much money everyone is telling us this is going to make for our state [given its pandemic-related budget problems]," she said. "It's hoped that getting the word out about this, people will see the other side of how much it's going to cost us."
Johnson has lined up four upcoming webinars by a group called "Beyond Smoke and Mirrors." Its objectives are to help people gain an understanding of the impact of cannabis use on health; to increase knowledge of the health, social and economic issues pertaining to the commercialization of cannabis; and offer knowledge of approaches to educate communities and their leaders on the potential impact of cannabis if it becomes commercially available in Minnesota.
The free webinars will be held: 6:30-7:30 p.m. Oct. 1, 13 and 26; and noon to 1 p.m. Oct. 29. Those interested in watching online are asked to register in advance to AngelaGraham@CatholicHealth.net or by calling (218) 255-3692.
One webinar already has been held (last week) and drew about 100 participants. They heard two speakers give a 40-minute presentation, which was followed by 15 minutes of Q&A. All of the webinars involve the same presentation.
"The best way to be able to reach everyone is to have these events where you just log in and watch it on your computer," Johnson said. "It's great because anyone anywhere can attend, and you don't have to be worried if someone sees you at this. It's in the privacy of your own home. You can just watch it and learn on your own time, when it works best for you."
Johnson says the webinars are meant to be primarily informational, but it is fair to say the information does carry a warning.
"It's not like we're saying that marijuana is necessarily always bad; we're saying if we are going to allow people to use it recreationally, what effects can this have on being safe when you're out driving or, even though it's supposed to be 21 and older, how are we going to prevent that getting to our kids? Just like alcohol. Alcohol is supposed to be 21 and older, but we all know young people can get their hands on alcohol and there's no reason they won't be able to get their hands on marijuana if it's more readily available."
On the financial side, Johnson says those who back legalization do not talk about the costs associated with widespread use of the drug on health care, mental health services, law enforcement, businesses and consumers. She also noted that in California pot-related tax revenue missed projections by more than 50 percent.
Johnson is concerned what legalization could do to society as a whole, as well as to counties and communities across the state.
"We know that [young people's] brains are still developing up until their early 20s so [marijuana use] will affect their brain if they are exposed to this at that early age," she said.
Young people have been a focus of the Martin County Substance Abuse Prevention Coalition and the Youth Coalition for years. The group will soon enter the fifth and final year of a grant that funds it. The group works to prevent use of alcohol, marijuana, prescription drugs and vaping devices among youth.
"I just think it's really important that we all increase our knowledge of what impacts [marijuana legalization] would make in our state and in our communities and just be aware of what we can do to help prevent marijuana use among young people," Johnson said.
Today's breaking news and more in your inbox