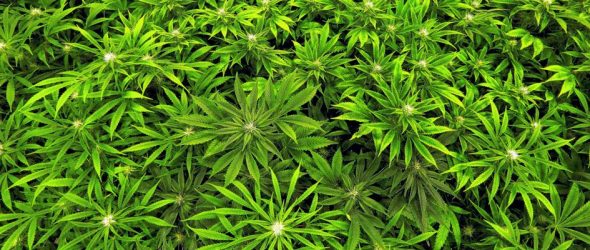 https://cannabisexaminers.com/wp-content/uploads/2020/08/5b7b0e384c267.image.jpg
Upper Darby Council  approved an ordinance decriminalizing possession of small amounts of marijuana.
The ordinance, passed at the council meeting last Wednesday, changes penalties for possessing 30 grams or less of marijuana and 8 grams or less of hashish or marijuana paraphernalia to a summary citation, rather than incarceration. Hashish is an extract resin of the cannabis plant that is smoked.
"It's a long time coming. It has been a big issue, especially for people of color," said Michelle Billups, one of the council members who pushed for the change. "I believe our police can use their resources on more serious matters."
"The amount of marijuana is small, 30 grams or less, and that is very small," said Billups. "It doesn't take away from anything that is on the books in Pennsylvania. Of course if someone is driving under the influence, our ordinance does not take precedence. I think that was one of the things people didn't understand. "
"It was a historic event last night. I'm proud of it," Billups said, a Democrat who was elected as council-at-large in 2019.
"It led to a lot of black and brown people being incarcerated," said Seventh District Councilman Hafiz Tunis Jr., who was appointed to council unanimously in February. "It will give people a chance in Upper Darby and not just limit them. I'm actually grateful the administration was very responsive."
A number of other local governments, including Norristown, Lancaster, York, Bethlehem, and Harrisburg, have enact similar reforms on handling non-violent drug offenses.
Hafiz credited Police Superintendent Tim Bernhardt for backing the ordinance.
"It's going to help law enforcement with the community, especially the youth," said Bernhardt. "The problems that it (arrests) cause for youth moving forward – they are endless."
Bernhardt said marijuana arrests of young people puts them into the criminal system, leading to bail, having a criminal record, losing their drivers licenses and following them through their lives.
"This is another tool we can use and someone is still held responsible if they do have marijuana on them," Bernhardt said.
"In the past, for simple possession (anything under 30 grams of marijuana) you were arrested, and a criminal complaint was filed.  You would go before a judge and bail may be set. You could spend up to 90 days in jail and have $500-$1000 in fines, lose your drivers license and it follows you.  You have a criminal record.
"Now none of that is applicable.  It doesn't supersede. We can still charge the way we did in the past.  It is another tool we have.  It's a summary offense like a traffic or disorderly conduct. The judge still has the right to make the scale on the fine.  He could make it $50 or offer you community service," Bernhardt said. "It's a win-win for everybody and will help law enforcement dealing with the community instead of bringing them back and putting them into the system."
Bernhardt said the ordinance was not for someone carrying amounts with intent to deal. He said it was for someone in possession of a small amount such as a "blunt," or a joint or marijuana laced brownie or gummy bears.  That is what the ordinance would be used for and officers have discretion to charge.
Bernhardt said he has spoken police commanders in Philadelphia who are in favor of the concept.
"It frees up the officers and allows them more time on the street," Bernhardt said. "You take an officer who makes an arrest in the past for simple possession – they have to bring them back, do the paperwork, they could be two to three hours start to finish, doing the paperwork, processing the individual, then putting the prisoner in the holding cell waiting for a judge. This way, it can be issued right on the scene or they can do it at the end of their shift and send it via mail." 
"I thank all township council members for taking this first step on marijuana laws in our township. Decriminalization of marijuana not only makes us safer by freeing up local police and court system resources, but more importantly, it helps to halt the continuous cycle of mass incarceration that disproportionately affects black and brown residents," said Mayor Barbarann Keffer.
Keffer said her administration remains fully committed to identifying and reforming policies that perpetuate economic hardship and promote institutional racism, unnecessary mass incarceration being one of them.
"No person, of any age or race, should have their life ruined and or be trapped in the criminal justice system because of these types of incidents," Keffer said.
Tunis said they highlighted how it affected the entire township and the vote in favor was bipartisan.
"It will help the community, not hurt," Tunis said.