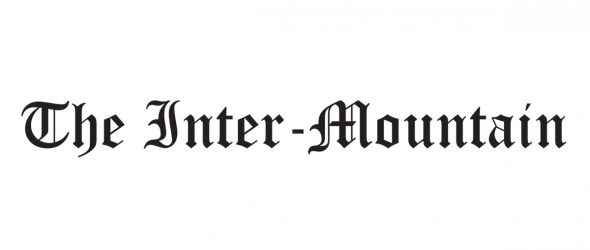 https://cannabisexaminers.com/wp-content/uploads/2020/06/1592989694_fblike.jpg
BUCKHANNON — An Upshur County man was arrested after allegedly being found with thousands of dollars in marijuana and methamphetamine recently.
On June 21, Cpl. Tyler Gordon and Deputy Cole Bender with the Upshur County Sheriff's Department observed Anthony Scott Gregory, 38, of Adrian, on a white ATV on Booney Hall Road in Adrian. Gordon knew Gregory to be wanted on a capias from Upshur County Circuit Court.
Gregory was asked by Gordon to step off the ATV but hesitated for "a number of minutes," according to the criminal complaint in the Upshur County Magistrate Clerk's office. Gordon observed a clear plastic tube with a red lid between Gregory's legs with baggies commonly used in the sale of methamphetamine in the tube.
Upon a probable cause search, Gordon found a blue drink cooler containing a large amount of suspected marijuana weighing 224 grams and valued at $4,480 and packing materials with two baggies of suspected methamphetamine weighing 1.49 grams and 1.19 grams.
Gordon previously observed messages relating Gregory selling methamphetamine and obtained an admission from Gregory relating to selling marijuana on June 15, according to the criminal complaint.
In the June 15 incident, Gordon observed Gregory traveling north on Route 20 on the white ATV. Gordon, who was familiar with Gregory because of him operating a vehicle without a valid driver's license, followed and found Gregory sitting on the Ely Railroad Spur Drive. Gregory then attempted to start the ATV and leave the scene but Gordon ordered Gregory to stop and he complied.
Gordon spoke with Gregory about the ATV and Gregory's suspended driver's license and asked if he had anything illegal on him. Gregory then pulled out a marijuana smoking device from his pant pocket. Gordon found $532 in cash which was photographed but not seized.
In a backpack, which Gregory claimed was not his and that he had borrowed the ATV, Gordon allegedly found a large container of suspected marijuana, three unused clear ziplock baggies, a black digital scale, marijuana grinder and an insulin needle.
Inside a compartment in the ATV, Gordon found court papers for Gregory. Gregory allegedly admitted to selling a quarter ounce of marijuana for $60 earlier that date and granted permission for Gordon to search his phone.
Gordon found multiple messages indicating Gregory is engaged in the sale of both marijuana and methamphetamine, according to the criminal complaint.
Gregory was arrested for possession with intent to deliver a controlled substance, methamphetamine, two counts, and possession with intent to deliver controlled substance, marijuana, all felonies. Magistrate Mike Coffman set bond at $100,000.
Each count carries one to five years and/or fined not more than $15,000.
Today's breaking news and more in your inbox