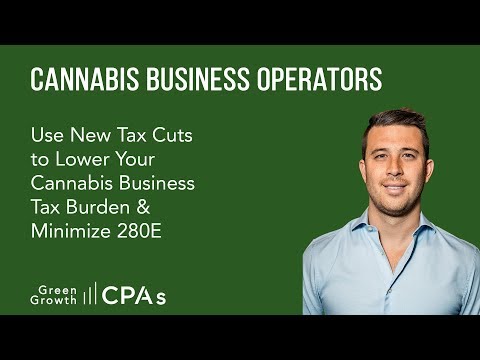 https://cannabisexaminers.com/wp-content/uploads/2019/02/4317/use-new-tax-cuts-to-lower-your-cannabis-business-tax-burden-amp-minimize-280e.jpg
CPA Derek Davis will share his domain expertise on how to use recent tax cuts to benefit your cannabis business by reducing your tax burden and minimizing the impact of 280E.
We have completed over 1,000 Annual Tax Returns for cannabis operators spread across all verticals:
dispensary, distribution, cultivation, manufacturing, delivery and testing.
If you would like help with your 2018 cannabis business taxes, please reach out to us via our website: https://GreenGrowthCPAs.com/Get-Started or call us at 800-674-9050.