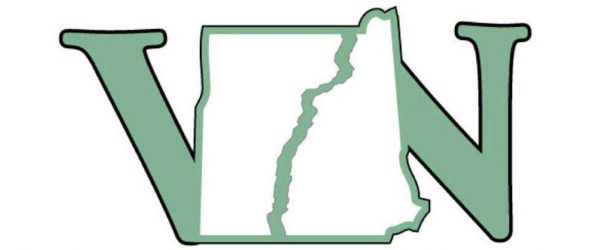 https://cannabisexaminers.com/wp-content/uploads/2020/03/valley-news-logo.jpg
MONTPELIER — Gov. Phil Scott said Friday that lawmakers have addressed many of his concerns and "come a long ways" in crafting legislation that would create a legal retail market for marijuana in Vermont.
House and Senate negotiators reached a deal on the bill that would tax and regulate marijuana, SB 54, earlier this week. House lawmakers approved the bill Friday, but it still needs to be approved by the Senate before it is sent to Scott's desk.
At his Friday press conference, the governor didn't say whether he would veto the measure, or let it become law. But he noted that lawmakers went further to address the problems he had with the marijuana bill than with the Global Warming Solutions Act — legislation he vetoed earlier this week.
"As I reflect on the Global Warming Solutions Act and the difference between the two bills and them addressing the concerns I had with marijuana regulation and taxation bill versus the Global Warming Solutions act, it's a stark difference," the governor said.
"They've come a long ways and we'll see what happens," Scott added.
Scott has told lawmakers that he could support legislation to tax and regulate marijuana if it also made investments in education and drug use prevention programs and included a requirement for towns to vote in favor of allowing dispensaries before they could set up shop — a so-called "opt-in" provision.
He also wants lawmakers to allow police officers to use saliva tests to screen drivers for drug impairment, and not require that they obtain a warrant to do so.
The bill heading to Scott's desk in the coming days includes an "opt-in" requirement for towns and would direct 30% of excise tax revenue from pot sales towards drug use prevention and education initiatives.
The pot bill would legalize saliva testing for police officers too. However, lawmakers have insisted that police should be required to obtain a warrant before they can use the test.
The legislation would allow police to administer saliva tests the same way they currently use blood tests to assess drivers for drug use: They would first need a court order, and then administer the test on police premises.
Legislators have raised civil liberties concerns with saliva testing. There is currently no saliva test that can determine whether a person is impaired at the time it is administered.
The test can determine only whether cannabis, or other drugs, are in a person's system. But cannabis can be detected in saliva for weeks after it is smoked or consumed.
Scott has said police should be able to use the roadside tests the same way they use breathalyzers, which do not require a court order.
While the Senate would likely have the support to override Scott's veto, the House would struggle to do so.
The House would need 100 votes to reverse Scott's veto, and in a final vote Thursday, the chamber only approved final changes to the legislation, 92-56. The majority of House Republicans and many House Democrats opposed the measure.
Although the bill doesn't contain a saliva testing provision as requested by the governor, Senate Minority Leader Joe Benning, R-Caledonia, a proponent of the bill, said lawmakers "bent over backwards" to address Scott's concerns.
"Frankly with the opt-in provision for towns, that was a major concession," Benning said.
"I'm hoping that it's one of those things he looks at in the balance and says, 'You know they really came a long way to reach this position and as a result I'm going to let it go through and we'll see how the system works,' " Benning said.
Benning and others had been opposed to the opt-in requirement for towns. They were concerned that requiring towns to approve dispensaries before they could open up would inhibit business in the new marijuana marketplace.
The Republican minority leader said he would be disappointed if Scott vetoed the bill.
"To veto it at this point in time, after all the work that has been done, only enables the underground market to continue, and that's the most direct threat we have right now to public safety and to youth access," Benning said.
Rep. Jim Harrison, R-North Chittenden, said that lawmakers met the governor "more than halfway" on SB 54.
"I honestly don't know where he ends up on that bill, but the Legislature did listen," Harrison said.
Harrison, who sits on the House Government Operations Committee, which worked on the bill, said the Legislature was willing to compromise with Scott in large part because it "clearly never had the votes to override."
Harrison supported the bill in a vote in February, but voted against it on Thursday because the final version didn't include a ban on advertising for cannabis-related businesses.
Rep. John Gannon, D-Wilmington, who was the lead House negotiator on the marijuana bill, noted that while the legislation requires warrants for saliva testing, there is a provision that requires the Department of Public Safety to report back to the Legislature if new saliva testing technology becomes available.
"We thought about what we could do in the bill to meet some of the concerns of the governor. So I would hope he signs it," Gannon said.
While many lawmakers are urging Scott to sign SB 54, some groups are hoping he will kill the bill.
Racial justice activists have encouraged lawmakers and the governor to oppose the legislation, arguing that it fails to provide enough for the communities of color that have been impacted disproportionately by marijuana prohibition.
The bill takes some steps to address racial equity.
Under the legislation, the Cannabis Control Board, the body that regulates the marijuana marketplace, would prioritize granting licenses to minority-owned and women-owned cannabis businesses, for example.
And in separate legislation, lawmakers have moved to automatically expunge the criminal records of people convicted of low-level marijuana possession.
But advocates say SB 54 should go farther.
The Vermont Racial Justice Alliance has asked lawmakers to adopt several other measures including provisions that would release those imprisoned for cannabis-related crimes from incarceration and change regulations so that such crimes are no longer impediments to employment and public services.
They have also asked for "access to land ownership" and training and startup assistance for those who have been impacted by marijuana criminalization and are interested in launching marijuana businesses in Vermont.
"Full legalization, taxation and regulation must be directly linked to addressing the harm caused by the 'War on Drugs' and ensuring those impacted have opportunities to thrive," the alliance says in an online petition.
During a press conference on Thursday, Mark Hughes, the executive director of Justice for All, a Vermont racial justice organization, urged the governor to veto the marijuana bill.
He pointed out that the House didn't have the votes to override Scott.
"There are folks who are already voting against this and in the House there is no supermajority. We'd like to see that widen, and we'd like to see the governor look at that as a signal that there will be no override to this veto," Hughes said.
"And Mr. Governor, if it makes it to your desk, pick your pen up and do what you know you've got to do," Hughes added.