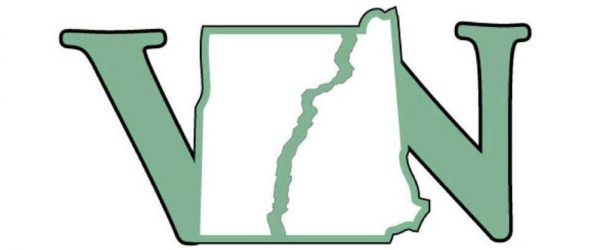 https://cannabisexaminers.com/wp-content/uploads/2019/12/valley-news-logo.jpg
THETFORD — Voters approved a roughly $1 million town operating budget and overturned an ordinance banning cannabis sales in what Selectboard chairman Nick Clark called a "smooth" and "civil" Town Meeting on Saturday.
Every article on the warning was adopted, mostly without amendment and by unanimous or near-unanimous votes. The one large point of contention and closest vote was Article 22 — a call to overturn an ordinance barring the sale or cultivation of commercial cannabis products in town.
The Selectboard passed the anti-marijuana ordinance by a 3-1 margin in December after a coalition of residents argued for it, in anticipation of a statewide legal retail market in the Legislature. On Saturday, extended debate centered on whether reversing the ordinance would put cannabis in the hands of children.
Dean Whitlock, who co-authored the original ordinance with Bill Huff, defended the ban Saturday, arguing that states that have allowed the sale of cannabis haven't done away with black markets and that they have seen greater high-risk use of marijuana products by children.
Whitlock's argument didn't persuade Bob Walker, of the Thetford Energy Committee, who voted for the article to overturn.
"Kids, if they want to get it, they're going to get it," Walker said, adding that he has been a longtime user of cannabis products.
The measure to overturn the ban passed, 95-56, by the smallest margin of the day. Several attendees indicated their support for a special Town Meeting at a later date to address the future of cannabis policy in Thetford.
Discussion of the town budget went a bit more smoothly, though it wasn't without disagreement. Article 5 called for a town budget of $1.07 million, a 4% increase over last year and a figure favored by most voters.
Clark said the driving force behind the budget increase was a rise in personnel-related expenses. He explained that the salaries of about six town employees were miscalculated last year, and next year's budget includes money to pay back those who had been underpaid.
Additionally, several town employees, including the recreation director, had been working full-time hours but with hourly wages. Those positions will now be treated as salaried positions.
Huff, a Republican who ran for state Senate in 2018, was the most active of any speaker during the Town Meeting debates. He called for an amendment to make the budget the same as last year: $1.03 million.
He argued that the budget should stay the same because the town can spend money out of its fund balance.
Rick Barrows, a Thetford center tax professional, defended the increased budget. "I think the town might benefit from a little extra money," he said.
Elsewhere on the warning, the town will appropriate $107,585 for the Thetford Library Federation, the same amount as last year.
Upper Valley Ambulance is getting $113,872, also the same amount as last year.
Article 8 originally called for $199,187 in appropriations for the Thetford Volunteer Fire Department. Town officials recommended that the figure be reduced by $750, the amount the department had left over from the previous year. The amended figure, $198,437, was adopted.
Article 11 was also amended and adopted. It originally had requested $162,120 to be added to the Public Works Capital Equipment Fund. The approved amount was $154,000.
Huff argued against the reduction to Article 11, saying the town "couldn't even afford half a (police) vehicle" with that much. But town officials felt that the Capital Equipment Fund could afford to be trimmed for next year.
One issue that prompted a bit of discussion was Article 18, which called for Thetford to raise $14,838 to hire a regional energy coordinator, chipping in on the cost of a full-time position to be shared with six other towns.
Clark said that, if hired, an energy coordinator would advise the Selectboard, the town manager and the volunteer Energy Committee on how to make the town more sustainable, as well as help implement a plan to help low-income residents buy solar panels for their homes.
The money appropriated through Article 18 is intended to combine with money from Barnard, Norwich, Pomfret, Sharon, Strafford and Woodstock.
If other towns do not approve their REC appropriations, town officials will work with the towns that do and find an alternative use for the money. This uncertainty prompted multiple concerns about whether the money will be wasted.
Mary Bryant, a member of the Energy Committee who is also seeking a one-year seat on the Selectboard, acknowledged that it is difficult to vote to raise money for a proposal without a guarantee that it will be implemented.
"We don't know exactly what it'll look like, but I'm asking you to take a leap of faith," she said.
With the approval of the warning behind them, Thetford will now turn to elections Tuesday, in which voters will decide on three contested Selectboard races, an $8.9 million school budget and the state presidential primary.
Voting by Australian ballot for town and school officers, the school district budget, and the presidential primary will take place from 8 a.m. to 7 p.m. Tuesday at Thetford Town Hall.
Rohan Chakravarty can be reached at rchakravarty@vnews.com.