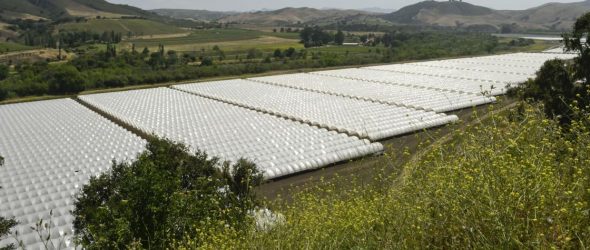 https://cannabisexaminers.com/wp-content/uploads/2020/06/5ed82c65773e1.image.jpg
Board members will then deliberate changes recommended by the Planning Commission to address unintended consequences and conflicts that have cropped up since the cannabis ordinances were adopted.
Most of the comments Tuesday voiced the same concerns the public has been raising for more than a year, with the majority of them supporting stricter controls on cannabis, although some wanted even more specific restrictions than the amendments might provide.
Those in the industry were generally opposed to the changes, primarily due to the increased time and cost as well as the uncertainty that would result.
The goal of the amendments is to address cannabis odor — the issue that has generated the most complaints from the public, vineyards and wine tasting rooms — and other conflicts with residential areas and traditional agricultural crops.
If adopted as recommended, the amendments would require conditional use permits for all cannabis cultivation projects.
A conditional use permit would provide the county more latitude to impose conditions but would leave applicants with less certainty that their plans would be approved and would remove one opportunity to appeal a project.
Currently, some projects require only a land use or coastal development permit that can be OK'd by the Planning and Development Department director without a hearing, but conditional use permits must be approved by the Planning Commission with a public hearing.
Projects approved by the director are first appealed to the Planning Commission, then to the Board of Supervisors and, for those in the Coastal Zone, to the Coastal Commission.