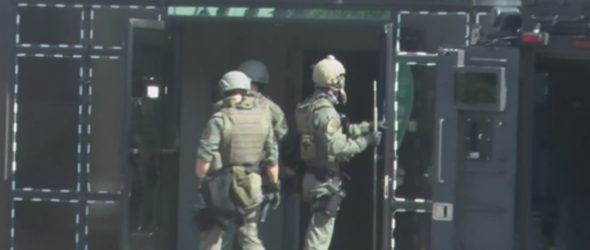 https://cannabisexaminers.com/wp-content/uploads/2020/09/00a7030b-8104-44de-b785-adef5b70a77a_1140x641.jpg
There will be a press conference at 2 p.m. on Friday.
CHULA VISTA, Calif. — The city of Chula Vista claims that all its illegally-operated marijuana dispensaries have all been shut down. According to Lieutenant Dan Peak of the Chula Vista Police Department, the city had dozens of illegal marijuana dispensaries at work. The operation to shut each location down took over a year and concluded on Aug. 28, Peak said. 
"This has been a huge team effort," said Peak. "CVPD's partnership with the Chula Vista City Attorney's Office and San Diego District Attorney's Office allowed for these closures to become a reality."
According to the department, the operations have resulted in the following: 
34,636,000 million in marijuana products seized (Retail Value)
10 felony arrests
16 misdemeanor arrests
133 Advisory Warnings (formal warning to stop selling illegal marijuana)
6,063,073 million in cash seized
23 firearms recovered
15 misdemeanor guilty pleas by defendants from warrant operations in 2019
"The City of Chula Vista is also currently in the final stages of approval for several legally licensed cannabis operations with the goal of only having legal marijuana dispensaries operating in the community," said Peak.
Peak said the following illegal marijuana dispensaries were served with criminal search warrants and ordered to shut down:
 3268 Main Street
 411 Third Ave
 2675 Faivre Street
 1214 Broadway
259 Broadway
123 Broadway
2830 Main Street
1750 East Palomar Street
330 Trousdale Drive
611 Arizona Street
2675 Faivre Street
1149 Third Avenue
286 Emerson Street
703 Third Avenue
 2518 Main Street
 3416 Main Street
 1180 Walnut Avenue
 3158 Main Street
 1274 Third Ave
 246 Broadway Avenue
 618 E Street
 3268 Main Street
 1001 Broadway Avenue
 589 Vance Street
 956 Broadway Avenue
 1287 Third Avenue
 750 Medical Center
 1249 Third Avenue          
 3328 Main Street
 71 Broadway Avenue