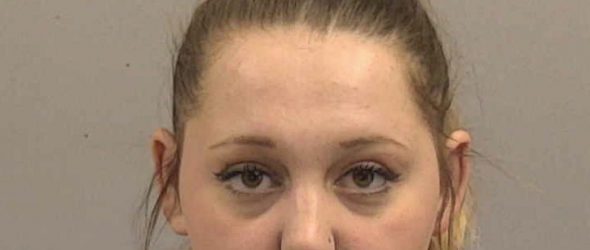 https://cannabisexaminers.com/wp-content/uploads/2020/04/west-harley.jpg
On Wednesday, Wayne County Sheriff's deputies conducted a traffic stop for a Chapter 20 violation in the northwest part of Wayne County. Probable cause was gained to search the vehicle due to a K-9 open air sniff that reportedly alerted to the presence of illegal narcotics.  Illegal narcotics and drug paraphernalia were allegedly found inside of the vehicle. 20-year-old Harley B. M. West of Goldsboro was arrested.  She faces charges including Maintaining a Vehicle/Dwelling for the Use of Controlled Substance and Possession with Intend to Sell and Deliver Marijuana, both felonies.  West received a $5,000 unsecured bond and was turned over to the Wayne County Jail.
Leave a Comment
GoldsboroDailyNews.com welcomes and encourages all our users to contribute and voice their opinions.

We do not discriminate against any political or ideological views. In order to maintain a civil discussion, the following guidelines will be adhered to:
1.Profanity is not allowed. Comments containing anything that is deemed profane may be deleted entirely.

2.Hate speech will not be tolerated. Comments against a person based on their race, religion, sexual orientation, gender, etc. may be deleted entirely.

3.Threats will not be tolerated. Comments threatening harm or violence to a person or persons may be deleted entirely.
Goldsboro Daily News staff reserves the right to approve, edit, or delete any comments as they see fit based upon these guidelines. User-submit views and comments do not necessary reflect the views and opinions of staff and management of GoldsboroDailyNews.com.