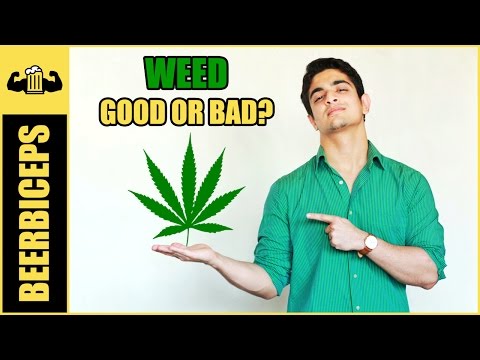 https://cannabisexaminers.com/wp-content/uploads/2018/11/1175/hqdefault.jpg

Happy Holi you guys! After many of you requested this particular video, I had to make it. Today's topic is all about Bhang or weed or cannabis or marijuana. Yes, Bhang and weed are the exact same substance.
All our lives, we've been told that weed is a DRUG and we can get addicted to it. People group weed along with harmful drugs like cocaine and heroin without knowing that they fall into 2 very different categories. Bhang has been a part of Indian culture for the longest time. But the real question we're addressing on BeerBiceps today is the health aspect of weed. Is weed good or bad for health and does it have any benefits or major side effects? Only one way to find out – Let's science the shit out of it.
———————————————-
BeerBiceps – YouTube's first India specific fitness and food channel
Fitness, food and fitness-food.
Like, comment, subscribe and share on facebook!
Facebook: www.facebook.com/beerbiceps
Instagram: @beerbiceps
Twitter: @beerbiceps93
Zomato: @beerbiceps
Snapchat: @ranveer.1693