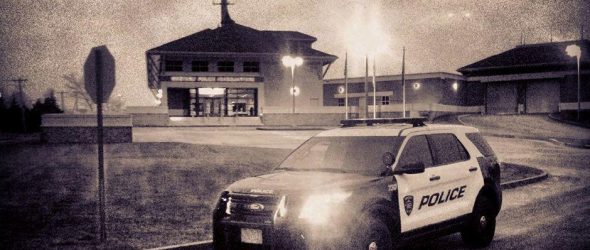 https://cannabisexaminers.com/wp-content/uploads/2020/07/5bfd866810a0f.image.jpg
WESTERLY — Police have filed charges against a South Drive resident after Police Chief Shawn Lacey said a pair of anonymous complaints led officers to discover he was operating a marijuana growing operation from the basement of his home.
Zachary R. Harvie, 34, of 8 South Drive, turned himself in to Westerly police late last week after learning police intended to seek a warrant. He was charged with manufacturing a controlled substance and released on a promise to appear for arraignment later this month, the police said.
"The department had received tips, each made through the department's anonymous phone line on July 1, that reported there was a marijuana grow operation in the home," Lacey said. "The concern, particularly for one of the callers, was that there were three kids in the home as this was going on."
Lacey said officers knew that Harvie and his wife lived at the home in question and first contacted the Rhode Island Department of Business Regulations to determine whether he had registered with the state to grow marijuana. A review showed Harvie did not have a license to grow, did not obtain tags for any marijuana plants and had not filed any applications with the state.
After officers determined there was no paperwork to allow Harvie to run a marijuana grow operation, Lacey said officers went to his home and spoke with his wife. She was cooperative, he said, and admitted that her husband did own plants before allowing officers access to see the operation.
In the basement, the police said officers found 12 planted marijuana plants, each measuring three to four feet tall each. There were also an additional six plants hanging to dry as part of an intended curing process.
Police seized each of the 18 plants, Lacey said, as well as numerous grow lights and other tools used in the operation.
Harvie, who was not home at the time, spoke with officers shortly after the search and seizure and agreed to turn himself in the following day. Lacey said he has also remained cooperative throughout the investigation.
The police said there were three children living at the home, each between the ages of 5 and 10, which led officers to also notify the Department of Children, Youth and Families. It was unclear whether additional action would be taken, but police indicated that the children had not been removed from the home as of the time of Harvie's arrest.