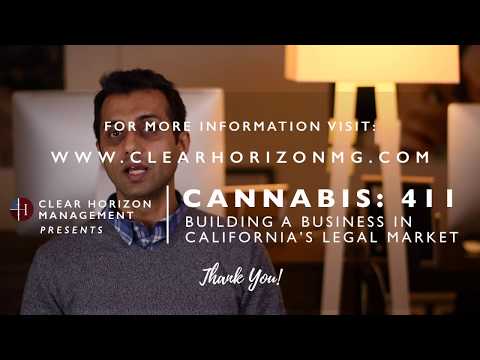 https://cannabisexaminers.com/wp-content/uploads/2019/01/3386/what-are-microbusinesses-ca-cannabis-411.jpg
Building A Legal Cannabis Business in CA doesn't have to be impossible.
We Invite you to learn more and connect with us at: https://www.clearhorizonmg.com
Bobby Uppal & Clear Horizon Management Group Take us on a brief journey through California's Legal Cannabis Market. Join us as we explore the surface of the do's, don'ts, ins, and outs as you attempt to navigate the complicated nature of this industry.
We Invite you to learn more and connect with us at: https://www.clearhorizonmg.com