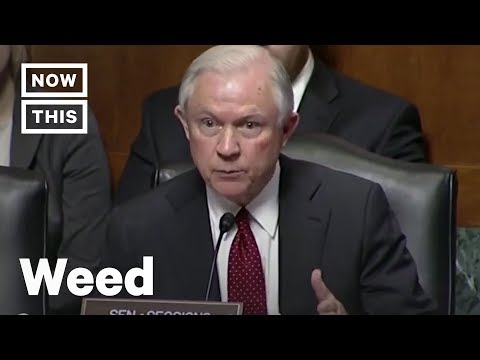 https://cannabisexaminers.com/wp-content/uploads/2018/11/1652/what-jeff-sessions8217-departure-means-for-weed-policy-nowthis.jpg
Weed's public enemy #1 is out — here's what Jeff Sessions' departure means for cannabis policy.
» Subscribe to NowThis: http://go.nowth.is/News_Subscribe
As cannabis legalization continues to spread across the country, the White House announced this week that Attorney General Jeff Sessions is resigning at the request of President Donald Trump. Sessions is a staunch opponent of legal weed and this news will have a major impact on the medical and recreational cannabis movements. No matter who the next attorney general is, weed advocates must continue to fight for states' rights on the issue.
#Weed #Cannabis #Marijuana #JeffSessions #Legalization
Connect with NowThis
» Like us on Facebook: http://go.nowth.is/News_Facebook
» Tweet us on Twitter: http://go.nowth.is/News_Twitter
» Follow us on Instagram: http://go.nowth.is/News_Instagram
» Find us on Snapchat Discover: http://go.nowth.is/News_Snapchat
NowThis is your premier news outlet providing you with all the videos you need to stay up to date on all the latest in trending news. From entertainment to politics, to viral videos and breaking news stories, we're delivering all you need to know straight to your social feeds. We live where you live.
http://www.youtube.com/nowthisnews
@nowthisnews