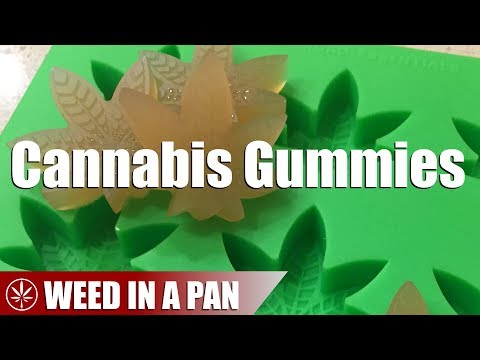 https://cannabisexaminers.com/wp-content/uploads/2018/11/409/hqdefault.jpg

A quick guide for how to make cannabis tincture, which is the same as a cannabis infused alcohol except for this recipe we'll be making it much stronger as it is meant to be consumed in smaller doses.
Here is a more in-depth guide for how to decarboxylate cannabis – https://youtu.be/aiKgli7U0e8
Items I Talked About In This Video:
Cooking Thermometer: http://amzn.to/2Ezxm5Z
Sou Vide Cooker: http://amzn.to/2GnOWWV
Cheese Cloth: http://amzn.to/2AsB23Y
Gelatin Powder: http://amzn.to/2FOP2XT
Cannabis Leaves Mold: http://amzn.to/2FRaoUF
For a list of the seed banks I have experience with and recommend go to http://www.weedinapot.com/seeds
Like the content? Then check out our website at http://www.weedinapot.com to never miss out on new videos, articles, blog posts, and more!
LEGAL DISCLAIMER / TERMS & CONDITIONS FOR WEED IN A POT
All content provided on this channel is intended for educational and entertainment purposes only. The employees, agents, producers, and affiliates of this channel make no representations as to the accuracy, completeness, fitness or legality of any information on this channel or in any of its videos or links.
Weed In A Pot is based in California, USA. Recreational and medical marijuana use and cultivation are legal under the laws of the State of California; however, the content of the videos and the channel itself is only for entertainment and education. THE POSSESSION, USE, CULTIVATION AND DISTRIBUTION OF ANY AMOUNT OF MARIJUANA, INCLUDING SEEDS, IS ILLEGAL UNDER U.S. FEDERAL LAW, AS WELL AS MANY STATE LAWS. WEED IN A POT DOES NOT ADVOCATE OR ENDORSE THE VIOLATION OF LAW.
Weed In A Pot features content about marijuana, marijuana cultivation, marijuana products manufacture, marijuana consumption, hemp, and other cannabis-related subject matter, including but not limited to: drug laws, drug tests, the recreational use of marijuana, and the medical uses of marijuana. Weed In A Pot features pictures and videos of marijuana cultivation, marijuana products manufacture, marijuana consumption, hemp, and other cannabis-related subject matter as legal under California Law (collectively the "Content"). Weed In A Pot does not sell or distribute marijuana or any marijuana products.
Your use of any information or materials on this website is entirely at your own risk, for which Weed In A Pot shall not be liable. By entering this website, you expressly agree to indemnify and hold harmless Weed In A Pot and any person, entity, associate, or party affiliated with Weed In A Pot from any and all loss, liability or damages incurred as a result of your use of this site. Although the information on this Website is accessible worldwide, if you are not a resident of a state or country where medical or recreational marijuana is legal, then you agree that you will not use the content or information for any illegal purpose.
The content on this channel is provided ON AN "AS IS" BASIS, AND WEED IN A POT EXPRESSLY DISCLAIMS ANY AND ALL WARRANTIES, EXPRESS OR IMPLIED, WITHOUT LIMITATION, WITH RESPECT TO THE CONTENT AND IN NO EVENT SHALL WEED IN A POT BE LIABLE FOR ANY DIRECT, INDIRECT, INCIDENTAL, PUNITIVE, OR CONSEQUENTIAL DAMAGES OF ANY KIND WHATSOEVER WITH RESPECT TO THE CONTENT.
Through this channel you may be able to link to other websites which are not under the control of or affiliated with Weed In A Pot. We have no control over the nature, content and availability of those sites. The inclusion of any links does not imply a recommendation or endorsement of any products or views and content expressed within those links.
This channel is only for individuals who are over 21 years of age. VIEWERS UNDER 21 YEARS OF AGE MUST IMMEDIATELY EXIT THIS SITE.
IF YOU ARE ABOVE 21 YEARS OF AGE, THEN BY ACCESSING THIS WEBSITE/CHANNEL YOU AGREE TO THE TERMS AND CONDITIONS ABOVE.