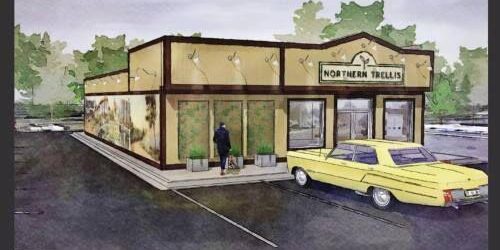 https://cannabisexaminers.com/wp-content/uploads/2020/09/5f4f5112123de.image.jpg
CADILLAC — It's been nearly a year since the city of Cadillac began holding public hearings related to allowing marijuana businesses to operate in city limits.
On Thursday, the city committee tasked with evaluating and selecting applicants for retail licenses will meet to score the applications.
The city committee, which is composed of the city manager, attorney, public safety director, development director and planning commission chair, has already heard direct appeals from the applicants. Last Wednesday, nine applicants—who altogether submitted 14 applications for four licenses—made presentations to the selection committee in a virtual meeting held over zoom.
On Thursday, Sept. 3, the committee will meet again at 11 a.m., this time to score the applications and possibly select which applicants will be granted conditional licenses to operate in Cadillac (they'll still need to get state permission as well as special permits from the planning commission).
Applicants include Attitude Wellness, also known as Lume Cannabis Co.; Cresco Labs, also known as Sunnyside; Fresh Coast Provisioning, to be known as Dunegrass and also affiliated with GT Vapor; Kzoo Retailers, also known as KKind; Larren Investments, to be known as Pure Cadillac; N-East Services, to be known as Pure Options North; RTMC Enterprises, to be known as Northern Trellis; Weisberger Ventures II, also known as Green Buddha and WL Green Ventures, also known as Moods Cannabis.
The candidates will be scored based on the following criteria, according to previously-approved city documents:
Background of the applicant, including past compliance with other business licensing requirements, among other criteria (20 points); human resources, such as number of employees and the wages they'll earn (20 points); physical investment, including current condition of the building and their ownership stake (20 points); area impact such as noise, litter and odor mitigation (10 points); business operations, such as marketing plans and charitable giving (10 points); design and accessibility (10 points); energy efficiency (5 points) and infrastructure impact, such as managing stormwater and using non-motorized transportation (5 points).
Several of the applicants stressed their "green" intentions, charitable plans, bike racks and plans for how to market their products without drawing the attention of minors, all of which are part of the scoring rubric.
Though the scoresheet does not specifically require businesses to have a plan for how to make sure they have product to sell, it did come up during presentations last week.
While some companies said they preferred to focus on the retail end of things (Fresh Coast Provisioning and Weisberger Ventures II), others said their plans to supply their own product should ensure that Cadillac will have marijuana to purchase, following shortages when recreational marijuana first went on the market in Michigan in December 2019.