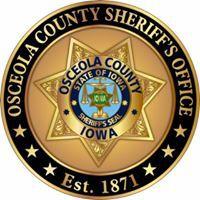 https://cannabisexaminers.com/wp-content/uploads/2020/03/5d1501314a8bb.image.jpg
ASHTON—A 24-year-old George woman was cited Thursday, July 25, following an investigation into a vehicular accident in Ashton.
The citing of Adrienne Katisha William stemmed from a report about 5:10 a.m. Friday, July 17, regarding an unoccupied 2018 Kia Optima in a ditch along Northwest Boulevard south of the Third Street intersection in Ashton, according to the Osceola County Sheriff's Office.
A prescription pill bottle in the cupholder that appeared to contain ground-up plant material was noticed. A search warrant was obtained and the vehicle was towed to the sheriff's office in Sibley.
The responding deputy talked to William on his next shift and she admitted she was driving the vehicle and did not have a driver's license and that the container of marijuana was hers, according to court documents.
William was cited for first-offense possession of a controlled substance — marijuana, failure to maintain control of a motor vehicle and no valid driver's license.