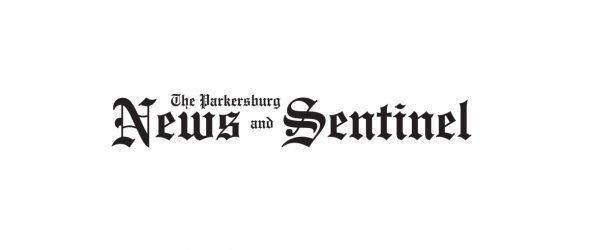 https://cannabisexaminers.com/wp-content/uploads/2020/02/ns-fb.jpg
PARKERSBURG — The Wood County Commission is taking a neutral stance on medical cannabis operations proposed to set up in the county.
The county has been inundated with calls from people wanting to set up different operations in the county regarding the growing and distribution of medical cannabis with the belief that they need the county's approval as part of the state licensing application process.
"Please be advised that Wood County currently does not have zoning that would prohibit the growing, processing and dispensing of medical cannabis in Wood County," according to a letter the county is sending out in regard to inquiries.
Wood County Administrator Marty Seufer said he has received 42 calls in regard to this and has told people the county is not taking a stance for or against.
"We aren't saying 'yay' or 'nay,'" he said.
When asked if the commission was going to make a decision on this by various people, Seufer replied he doubted the commission would ever make a decision on this.
The commission is going to say there is no zoning in place in regard to it, he said.
Commission President Blair Couch said if people wanted to say yes or no to medical cannabis they would have to gather a petition with 10 percent of the registered voters in the county to get it on the ballot to be voted on.
Applications for the medical cannabis licenses are coming due next week and people are worried about the process.
"People think we have some heavy objection that we can outlaw it in Wood County," Couch said. "We cannot. We have to put that on the ballot with that 10 percent wanting it on the ballot."
Couch said there is a lot of misinformation where people who want to open the dispensaries need the direct approval of the county commission.
Some people are contacting local cities to see if they can get approval there, officials said.
"It would be up to city council how they want to zone it, whether they would treat it like they would an intoxicating beverage or how video lottery is regulated or how pharmacies are set up," Couch said. "As far as the county goes, we neither promote nor discourage businesses opening."
Cities have certain rules about certain businesses being so far from schools, churches and other places. Many have specified places where certain businesses can locate away from churches and schools.
Seufer said there have been a number of problems with the rules and guidelines coming out of the state Office of Medical Cannabis.
Things are changed and updated regularly and county officials are not sure how to deal with the medical cannabis issues.
In a section on the Department of Health and Human Resources website dealing with frequently asked questions for Growers, Processors, Dispensaries the following question and answer was given:
"Am I supposed to obtain and submit a written approval from the County Commission or from the Local Board of Health with my application? (New 1/22/2020) The Office of Medical Cannabis will be reaching out to the respective commissions and boards of health to obtain the official written approval. That does not mean that you should not do your homework about the area in which you are proposing to invest in. Also, If there are additional things the commission or local health department may be responsible for under their current rules or ordinances you will need to seek approval from them on those matters."
"They are all over the map," Couch said. "There is nothing statutorily we have to do.
"We are giving them confirmation in the negative, meaning we don't have anything that says you can't do it, therefore we aren't going to give you a letter saying you can, but there is nothing that says you can't."
In other business, the commission will not meet on Thursday due to the funeral of local attorney George Lantz. Lantz is Couch's father-in-law.