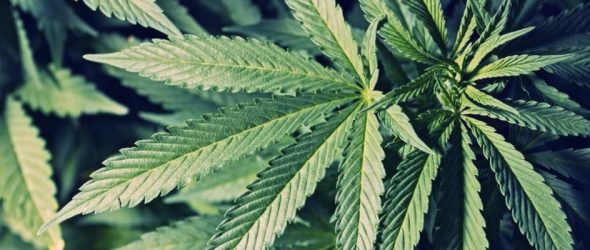 https://cannabisexaminers.com/wp-content/uploads/2020/02/5e56d9bf9b206.image.jpg
CHARLESTON — The members of the West Virginia Senate passed a bill Wednesday that could allow for significant changes to the state's yet-to-be-implemented medical cannabis program. 
The Committee Substitute for Senate Bill 752 passed with 30 senators voting yes and four senators voting no. 
The bill now goes to the House of Delegates for consideration. 
For the first time, the legislation opens up the possibility of including "dry leaf or plant form" cannabis and edible forms of cannabis for eligible patients. 
Originally, the program allowed only cannabis in the form pills, oils, gels, creams, ointments, tinctures, liquids and non-whole plant forms for administration through vaporization.
Gov. Jim Justice signed a bill into law in April 2017 legalizing medical cannabis in West Virginia, and the program was supposed to begin in July 2019. The program has faced several challenges along the way, including securing a banking solution for cannabis-related businesses. 
The application period for permits for medical cannabis growers, processors, dispensaries and laboratories through West Virginia Department of Health and Human Resources' Office of Medical Cannabis closed Feb. 18 at 3 p.m. 
In addition to removing restrictions on dispensing "dry leaf or plant form" and edible forms of cannabis, the bill makes numerous changes to the program and how it will operate, according to Senate Judiciary chair Charles Trump, R-Morgan. 
Among its many provisions, the bill authorizes the Commissioner of the Bureau for Public Health to approve additions to the forms of lawful medical cannabis which may be used and the conditions for which medical cannabis use is authorized based on recommendations of the Medical Cannabis Advisory Board, Trump said.
It also removes a requirement for training course for physicians, adds a requirement for an eight-hour training course for owners and employees of medical cannabis businesses and clarifies that unlawful use of medical cannabis is subject to the criminal code, Trump said.
The bill clarifies that the Tax Division of the Department of Revenue is charged with monitoring medical cannabis pricing and lays out a set of conditions allowing accredited colleges, universities and medical schools to engage in approved medical cannabis research, Trump said. 
The bill also contains a provision clarifying that certain public officials and their family members cannot own or operate medical cannabis organizations,
Prior to the vote on the bill's passage, Sen. William Ihlenfeld, D-Ohio, attempted to enter an amendment that would have barred county commissioners, members of the legislature and board of public works members from having a finical intents in medical cannabis industry. 
While Ihenfeld's amendment ultimately failed, it was supported by Sen. Mike Romano, D-Harrison. 
"We should not be seen as taking advantage of something we're creating — that we're creating in order to help sick people," Romano said. "Sure everybody wants to be involved in a new industry that might make them some money, but it shouldn't be legislators and shouldn't be their immediate families." 
Senior Staff Writer Charles Young can be reached at 304-626-1447 or cyoung@theet.com