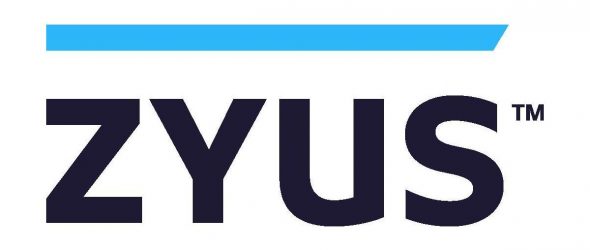 https://cannabisexaminers.com/wp-content/uploads/2020/08/zyus_logo.jpg
SASKATOON, Saskatchewan–(BUSINESS WIRE)–ZYUS Life Sciences Inc. ("ZYUS"), a next-generation life sciences company leading scientific research and development in phyto-therapeutics, announced today that it has strengthened its leadership team with the appointment of Rob Harding to the role of Chief Financial Officer and Irene Posyluzny to the position of Vice President, Human Resources.
Mr. Harding and Ms. Posyluzny are experienced business leaders specializing in scaling high-growth organizations. As ZYUS looks to launch direct sales and distribution to registered medical patients in the coming months, they will work closely with the ZYUS team, honing this experience to lead the company's financial and strategic planning as it looks to expand its global footprint.
Mr. Harding joins ZYUS from Radicle, where he held the role of CFO and was involved in the development of Canada's largest independent green fund. He brings more than two decades of experience building dynamic, high-performing finance teams and successfully leading companies through public and private rounds of financing and IPOs. Prior to that, as one of the first 10 employees at Athabasca Oil Corporation where he held various leadership roles including CFO from 2008 – 2013. During his tenure he was instrumental in the financial growth of the company to a peak market valuation of approximately $7 billion. In addition to his professional qualifications, Mr. Harding holds a Master of Business Administration from the University of Manchester, as well as CPA and CMA designations.
In her role of VP HR, Ms. Posyluzny will lead talent development, employee engagement and communications, and organizational design. Ms. Posyluzny joins ZYUS from Finning International, where she served as VP of Human Resources Finning Canada, and previously held senior leadership roles at Newalta, Shaw Communications Inc., The Government of Alberta and Home Depot Canada.
"The appointment of Rob Harding and Irene Posyluzny to the roles of Chief Financial Officer and VP Human Resources comes at a critical juncture for ZYUS as we work to scale up our organization and launch sales," said Brent Zettl, ZYUS CEO. "ZYUS' mission is to lead the world in life sciences and pioneer the next generation of research and development in phyto-therapeutics, with the goal of improving quality of life and elevating standards of care. Adding financial and HR expertise to our leadership team reinforces ZYUS' drive to lead the growth of the industry and our people-first approach to both patient care and team development."
Adam Darbellay, current Chief Financial Officer, completed his service with ZYUS under mutual agreement. Adam leaves the company with the respect and gratitude of the team.
ZYUS currently employs 70 staff across its Saskatoon headquarters and Toronto offices, with more recruitment planned through the end of 2020.
About ZYUS Life Sciences Inc.
ZYUS is a Canadian-based life sciences company focused on the global development and commercialization of innovative cannabinoid-based therapeutics and product candidates. Through clinical research and IP development, we intend to deliver high-quality oils, gel-caps, topical creams and other cannabinoid-based therapeutics and product candidates to patients worldwide. The ZYUS vision is to elevate cannabinoids as a standard of care and expand the potential of protein-based formulations in pursuit of a transformational impact on patients' lives. ZYUS: Advancing the Science of Well-Being. Visit www.zyus.com
Forward-Looking Information
This news release contains forward-looking statements. Forward-looking statements involve known and unknown risks, uncertainties and other factors which may cause the actual results, performance or achievements of ZYUS to be materially different from any future results, performance or achievements expressed or implied by the forward-looking statements. These forward-looking statements include, but are not limited to expectations with respect to our business plans, research activities and product lines.
Often, but not always, forward-looking statements can be identified by the use of words such as "expects," "expected," "expectation," "anticipates," "believes," "intends," "estimates," "predicts," "continues," "potential," "targeted," "plans," "possible" and similar expressions, or statements that events, conditions or results "will," "may," "could," "would" or "should" occur or be achieved, or the negative of these terms or other comparable terminology. Forward-looking statements are based on certain assumptions and are subject to various known and unknown risks and uncertainties, many of which are beyond the Company's control, and cannot be predicted or quantified and consequently, actual results may differ materially from those expressed or implied by such forward-looking statements.
Accordingly, readers should not place undue reliance on the forward-looking statements and information contained in this press release. Since forward-looking statements and information address future events and conditions, by their very nature they involve inherent risks and uncertainties.
Readers are cautioned that the foregoing list of factors is not exhaustive. The forward-looking statements contained in this news release are made as of the date of this release and, accordingly, are subject to change after such date. ZYUS does not assume any obligation to update or revise any forward-looking statements or information respecting the proposed research or results therefrom, whether written or oral, that may be made from time to time by us or on our behalf, except as required by applicable law.