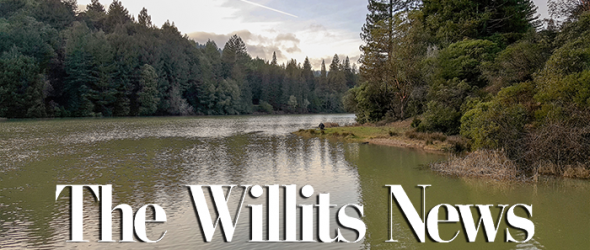 https://cannabisexaminers.com/wp-content/uploads/2020/06/WIL-filler-photo.png
On Wednesday, June 3 at approximately 8 a.m., the Mendocino County Sheriff's Office (MCSO) served two separate search warrants on Hulls Valley Road, about nine miles north of Covelo. According to a press release issued June 5, the search warrants were the result of numerous complaints made by community members over the past several months regarding illegal marijuana operations. More specifically, complaints were made about several large, unpermitted, growing operations in the area, as well as safety concerns about the discharge of firearms on a regular basis.
At one of the locations, a remote piece of vacant Tribal Land, Deputies found several plastic style greenhouses containing growing marijuana. No people were located during the search, but "evidence at the scene clearly suggests person(s) had recently been there." At that location, Deputies eradicated 1,507 marijuana plants and seized a loaded .22 caliber rifle.
At a second location, located approximately a half mile away on Hulls Valley Road, Deputies encountered a vehicle occupied by four Hispanic men at the entrance to the property. The men were detained and interviewed, and found to be linked to the illegal marijuana growing operation. "As deputies entered further on to this second property they discovered two additional subjects who were detained and four additional Hispanic males fled the location on foot into the thick brush and were not apprehended."
The two search warrants netted a total of 14 greenhouses, all containing growing marijuana, as well as one outdoor marijuana grow site – a total of 3,141 marijuana plants were discovered and eradicated. "All marijuana was being watered by an unlawful water diversion from a nearby creek." The search also uncovered a loaded AD-15 rifle, two loaded handguns, and several high capacity magazines.
According to the press release, "at the conclusion of this investigation a complaint will be filed with the District Attorney's Office related to felony charges of conspiracy and illegal cultivation of marijuana against those identified."  The following suspects could face additional charges of possession of illegal weapons and illegal water diversion: Brandon David Hanover, Erick Viscaino Bautista, Pablo Barojas Jiminez, Juan Carlos Huerta-Flores, Jose Antonio Vzcaino Bautista, and Juan Manuel Rosas Huerta.