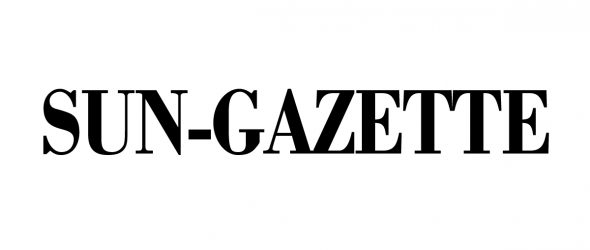 https://cannabisexaminers.com/wp-content/uploads/2020/05/fblike1.jpg
When Hughesville Patrolman Ryan Travelpiece approached Matthew Shaner in his 2010 Nissan Versa on South Main Street in Picture Rocks about 7 p.m. on Feb. 29, the officer immediately "detected a fresh odor of marijuana coming from the car," according to an affidavit.
Shaner's eyes were glossy and bloodshot, and his speech was slow and slurred, Travelpiece said. When questioned, Shaner admitted to not only smoking marijuana, but said the controlled substance was in the vehicle, Travelpiece said.
A bag of suspected marijuana was found in the hat Shaner was wearing, the officer said, adding that Shaner, 25, of 1938 Route 287, Jersey Shore, said he had smoked marijuana "about an hour ago." The officer stopped the man's car because of an inoperable headlight. A blood test confirmed marijuana in Shaner's system.
Charged with driving under the influence of marijuana, possession of marijuana and careless driving, Shaner has been sent a summons to appear before District Judge Jon E. Kemp.
In another DUI case, motorist Marsha Farrell nearly struck a building when she pulled her Ford Escape into a parking lot in the 100 block of West Water Street in Muncy about 2:30 a.m. on Feb. 1, according to Muncy police Detective Raymond Kontz III.
After performing poorly on several field sobriety tests, Farrell, 47, of 41 Ross Road, Montgomery, admitted to Kontz that she had "four or five beers at a bar" in the last three hours.
A blood test revealed her blood-alcohol content level at the time was .16, Kontz said, adding that Farrell has "more than two previous arrests and convictions for DUI since 1997." She too has been sent a summons to appear before Kemp.
Another person sent a summons to appear before Kemp was William Schon, 64, of 309 Woodland Ave., who faces a misdemeanor charge of shoplifting for allegedly stealing a total of $68 worth of merchandise from Sheetz on Muncy Creek Boulevard in Muncy Creek Township between Oct. 8, 2019, and Jan. 21, according to state Trooper Garrett Shnyder.
In another criminal case, a Muncy area woman faces assaulted charges after allegedly shoving a police officer in her mobile home back on Feb. 14, 2019, according to court records filed by Montgomery police Cpl. Eric Winters.
On that day, Christine Kennedy, 39, of 1635 Route 442, allowed Montgomery and Muncy officers into her mobile home as they were looking for a fugitive, Winter said.
However, the situation quickly changed when officers spotted in plain view two spoons with the residue of suspected crack cocaine in Kennedy's bedroom.
When Muncy Patrolwoman Brandy Perchinski bent down to pick up the paraphernalia, Kennedy allegedly shoved her back with enough force that the officer flew backwards, Winters said. It took three officers to get Kennedy under control.
Charged with aggravated assault, simple assault and possession of drug paraphernalia, Kennedy was recently arraigned by Kemp and jailed, but has since been released on $20,000 bail.
Kemp last week also arraigned three state Correctional Institution at Muncy inmates on charges of allegedly assaulting corrections officers at the facility on Route 405 in Clinton Township, according to court records.
Brittany Berger, 25, of Monongahela, Washington County, has been charged with assault by prisoner, aggravated assault and simple assault after kicking an officer in the chest, which caused the officer to fall and land on her right knee on Feb. 16, Trooper James Nestico said in an affidavit.
The alleged assault occurred after the officer founder Berger in another inmate's cell, where she did not belong, Nestico said.
On the same day, inmate Aziah Cruz, 22, of Harrisburg, allegedly spit in an officer's face while she was being escorted to another unit in the prison, the trooper said. She is charged with one felony count of aggravated harassment by prisoner.
Inmate Nicole Nearly, 29, of Ashland, faces two felony counts of the same charge for allegedly spitting in the faces of two correction officers during a confrontation on March 2, Nestico said. She was recommitted in lieu of $50,000 bail while Berger was recommitted in lieu of $35,000 bail and Cruz was recommitted in lieu of $25,000 bail.
At the Lycoming County Prison, two inmates already incarcerated on drug charges — Derrick Draft and Arnold Cavanaugh Jr. — faces new felony narcotic offenses filed by the county's Narcotics Enforcement Unit, according to court records filed at the office of District Judge Aaron Biichle.
Cavanaugh, 25, of 734 Memorial Ave., has been charged with possession with intent to deliver heroin and related offenses for his alleged involvement in three city drug sales that occurred on April 23, May 1 and May 15. One sale occurred in the area of Memorial and Green avenues while the other two occurred in the area of Wayne Avenue and Newberry Street, according to investigators.
Cavanaugh, who also uses the online name "Fettigang Flamesz," was recommitted in lieu of an additional $95,000 bail.
Draft, 27, of 1203 Park Ave., who goes by the street name "T," has been charged with possession with intent to deliver a controlled substance for allegedly selling $100 worth of crack cocaine to an informant near the area of Hepburn and High streets in the city on Jan. 15. He was recommitted in lieu of an additional $75,000 bail.
Today's breaking news and more in your inbox