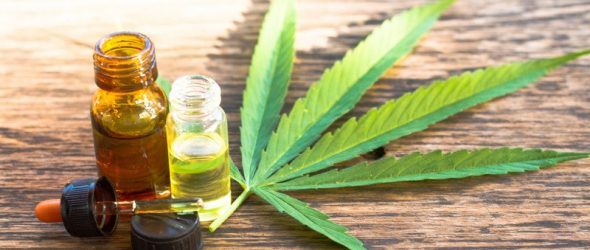 https://cannabisexaminers.com/wp-content/uploads/2020/06/2019_06_01_73719_1559399474._large.jpg
Civil society groups have filed an amicus brief –  offered by someone who is not party to a case – in favor of the use of marijuana for medicinal purposes, to support Reyndhart Siahaan, who was arrested for allegedly using marijuana as alternative medication.
The brief was drafted by the Institute for Criminal Justice Reform (ICJR), the Research and Advocacy Institute of Court Independence (LeIP), Indonesian Judicial Research Society (IJRS) and the Community Legal Aid Institute (LBH Masyarakat).
It was submitted to the Kupang District Court in East Nusa Tenggara (NTT), where Reyndhart is standing trial.
The 37-year-old man from East Jakarta was arrested in November last year for allegedly using marijuana at his rooming house in Manggarai Barat regency. He is accused of violating Article 127 of the 1999 Narcotics Law, which carries a maximum sentence of one-year imprisonment.
Reynhardt's legal team claimed its client had used marijuana as alternative medication to treat spinal cord compression. He reportedly found that drinking boiled cannabis water could help ease the pain.
Read also: Activists, civil groups call for decriminalizing marijuana for medical use
In the amicus brief, the groups urged the court to consider Reyndhart's medical history, saying that the use of marijuana to ease recurring pain should not be criminalized.
"Judges at the Kupang District Court should not merely be a mouthpiece for the law upon making a decision in this case, as judges are a reflection of justice," the group wrote in a statement on Monday.
"The Constitution is the highest form of law in the country; thus, Reyndhart's need for medication should be provided by the state. Therefore, judges should be able to explore the value of justice in this case, as there is no need to convict people fighting with illness."
The groups further argued the Reyndhart's case could be categorized as an emergency as he was treating an illness. Article 48 of the Criminal Code stipulates a restriction on charging people who commit a criminal offense in an emergency.
Read also: 420 blaze it? Here's what you need to know about Indonesia's marijuana law
Marijuana is categorized as type-1 narcotics in the Narcotics Law, along with cocaine, heroin and methamphetamines. Authorities only allow the use of such narcotics for scientific research, while the misuse of such drugs can result in up to four years behind bars or rehabilitation.
The group also highlighted that at least 50 countries had approved marijuana for alternative medication, with the substance commonly used to ease neurogenic pain.
"As we support legal reform regarding narcotics and respect for human rights, we hope the judges can bring justice for Reyndhart," the group wrote.