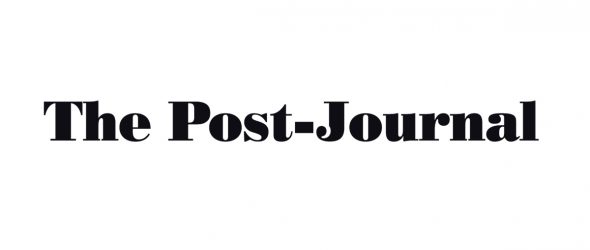 https://cannabisexaminers.com/wp-content/uploads/2020/05/1590226338_fblike.jpg
CHAUTAUQUA COUNTY
SHERIFF'S OFFICE
¯ WESTFIELD — Rachel A. Blanchard, 37, of Mayville was charged with first-degree criminal contempt and second-degree burglary. Deputies responded May 16 at 9 p.m. to Felton Road in the town of Westfield for a report of an unwanted person. The person was identified as Blanchard, who reportedly fled the scene. It is alleged that Blanchard entered a residence unlawfully and violate an order of protection. She was being held in Chautauqua County Jail for centralized arraignment.
¯ POMFRET — Justin L. Horton, 36, of Stockton was charged with seventh-degree criminal possession of a controlled substance, fourth-degree criminal possession of marijuana, criminally possessing a hypodermic instrument, third-degree aggravated unlicensed operation, improper plates, no/inadequate lights, unlicensed operator, unregistered motor vehicle and operating without insurance. Deputies stopped a vehicle May 9 at 1:12 a.m. in the town of Pomfret for multiple alleged traffic violations. An investigation found that Horton was operating the vehicle on a suspended license and was in possession of marijuana and a small amount of methamphetamine. He was taken into custody and released with tickets to appear in Pomfret Town Court later.
JAMESTOWN POLICE DEPARTMENT
¯ Jason M. McIntyre, 40, of Jamestown, and Lindsey I. Harrison, 42, of Jamestown were Both charged Friday with third-degree criminal possession of a controlled substance, two counts of seventh-degree criminal possession of a controlled substance, and unlawful possession of marijuana. Additionally, McIntyre was charged with third-degree aggravated unlicensed operation, and unlawfully fleeing a police officer. According to police, officers observed a traffic infraction in the area of Prospect and Barker streets. Officers iniated a traffic stop on the vehicle. The vehicle failed to stop and comply, and attempted to elude officers. After a brief pursuit the vehicle was stopped and McIntyre was identified as the operator and Harrison the passenger. Upon further investigation of the vehicle, McIntyre and Harrison were allegedly in possession of more than 7 grams of methamphetemine, fentanyl, MDA, and marijuana. Both were transported to Jamestown City Jail for arraignment and released on their own recognizance.
Today's breaking news and more in your inbox