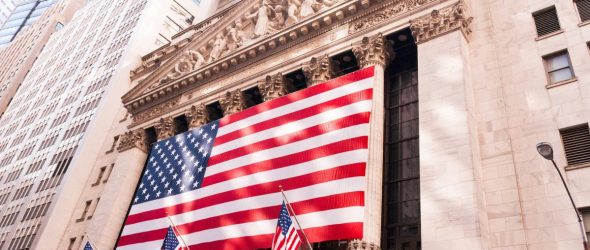 https://cannabisexaminers.com/wp-content/uploads/2020/08/stock-market-44400151920.jpg
Cannabis stocks banged out a stinker on Wednesday as The North American Marijuana Index fell 2.18 points down to 107.64, evidence that the economic downturn was affecting even the most recession-proof industries. The United States Marijuana Index fell 1.46 points down to 50.29 while the Canadian Marijuana Index hung on as much as possible, losing 0.34 points down to 198.72.
Still, investors have some positive news to which they can look forward, as many analysts believe substantial revenues on the Canadian cannabis market bode well for marijuana ETFs. A Brightfield Group report noted that Canada doubled its cannabis revenues this year, which has led experts to predict more growth for the sector up north.
"Amidst the COVID-19 pandemic, a new report expects Canada's recreational marijuana industry to double revenues this year and grow more than 500% by 2025," noted a recent article in Forbes. "This should be good news for cannabis ETFs, many of which are far off their highs."
The article continued: "In October 2018, Canada became the second country to make recreational cannabis legal nationwide," the report added. "This sparked a huge rally in cannabis stocks, such as Canopy Growth (CGC) and Tilray (TLRY). It also sent ETFs focused on the cannabis industry surging."
According to the site ETF Trends, cannabis investors can take advantage of these trends with the Global X Cannabis ETF (POTX). They say that POTX corresponds to the Cannabis Index, at least before fees and expenses, making it a decent investment during these fluctuating and uncertain times. 
As ETF Trends writes: "The fund invests at least 80% of its total assets in the securities of the underlying index and in American Depositary Receipts ("ADRs") and Global Depositary Receipts ("GDRs") based on the securities in the underlying index. The underlying index is designed to provide exposure to exchange-listed companies that are active in the cannabis industry (collectively, " Cannabis Companies"), as defined by Solactive AG, the provider of the underlying index ("index provider")."
ETF Trends also recommends cannabis investors look at the ETFMG Alternative Harvest ETF (NYSEArca: MJ) and the AdvisorShares Pure Cannabis ETF (YOLO). 
"The Brightfield Group estimates that the recreational marijuana segment of the cannabis market should double 2019's revenues of $881.9 million to $1.7 billion this year," the Forbes article noted. "This growth comes despite an insufficient number of dispensaries, especially in the populous providences; overly restrictive regulations; and high production costs, including high taxes, which makes it difficult to compete with the black market."
Cannabis stock winners and losers
Meta Growth Corp. (META:CA) gained $0.01 per share up to $0.135, an increase of 8.00 percent. Fire & Flower Holdings Corp. (FAF:CA) rose $0.06 per share up to $0.90, a gain of 7.14 percent. iAnthus Capital Holdings Inc. (ITHUF) rose $0.0039 up to $0.0684, an increase of 6.05 percent.
TILT Holdings Inc. (TLLTF) fell $0.082 down to $0.374, a decline of 17.98 percent. Green Growth Brands Inc. (GGBXF) fell $0.0033 per share down to $0.0232 for a loss of 12.45 percent. AYR Strategies Inc. (AYRSF) fell $0.845 per share down to $10.999, a loss of 7.13 percent. 
The value of European cannabis
A statement released earlier today revealed that experts predict the European cannabis market is to reach upwards of $37 billion by 2027. That's up from $34 billion in 2019, with an expected CAGR of 29.6 percent between 2020 and 2027.
According to the statement released: "The European countries are experiencing transformation in the regulations for marketing cannabis and related products. The changes in the regulations have allowed the cultivation, processing, and trade of the cannabis-derived products across this region. In addition, the online distribution of CBD has received more attention, and companies are emerging at a faster rate."
For more information check out the report, "Europe Cannabis Market Forecast to 2027 – COVID-19 Impact and Country Analysis – by Product Type; Application; and Country" at ResearchAndMarkets.com
In other cannabis news…
Columbia Care, Inc. (NEO: CCHW) (CSE: CCHW) (OTCQX: CCHWF) announced it would acquire The Green Solution, a cannabis operator in Colorado on September 1. "Closing the acquisition of The Green Solution represents a major milestone for Columbia Care," said Nicholas Vita, CEO of Columbia Care in a statement. "This transaction aligned well with our national strategy to be the market leader in each of our key markets while adding a portfolio of brands and products to our suite of adult-use offerings across the country.
Since the start of the COVID-19 pandemic, sales of CBD oil have skyrocketed. They're expected to only go up over the next seven years (assuming the DEA doesn't step in the way).
Speaking of stepping in the way, is California going to war against hemp and CBD?