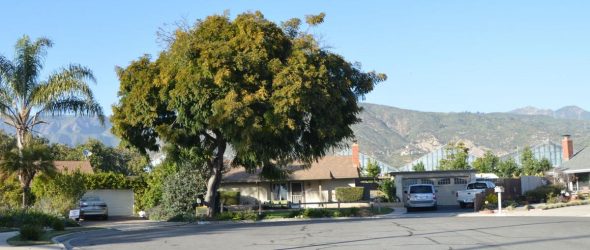 https://cannabisexaminers.com/wp-content/uploads/2020/03/5e602bb1d97fc.image.jpg
Three Carpinteria residents filed a class action lawsuit with the Superior Court of California in Santa Barbara on Feb. 27, alleging punitive damages from multiple Carpinteria Valley cannabis cultivation facilities.
The class plaintiffs, Gregory and Marllus Gandrud and Paul Ekstrom, along with the nonprofit, Santa Barbara County Coalition for Responsible Cannabis, claim that commercial cannabis companies Ever-Bloom, Ednigma, Melodious Plots and Saga Farms—all owned by members of the Van Wingerden family—have exposed residents who reside near their facilities to "chemicals from … vapor-phase systems" and "an ever-present noxious odor." The claim sights California's Unfair Competition Law, stating that plaintiffs seek monetary and injunctive relief for nuisance and trespass.  
Over 1,000 individuals are estimated by the lawsuit to be members of the class, defined as "all owner-occupiers of residential property located within 4,500 feet of the named cannabis operations who purchased their property prior to Jan. 19, 2016."
The Gandruds have lived at 1493 Chapparal Drive since 1996. They claim that Ever-Bloom, owned by Ed and Ivan Van Wingerden, operates a Byers odor control system for its greenhouses less than 100 feet from their home's bedroom window, which, along with the other cannabis operations in close proximity, has affected their ability to enjoy their home and has negatively impacted their health.
According to the claim, the vapor-phase system used by cannabis growers has caused Marllus "to have severe and worsening asthma and difficulty breathing." Additionally, the vapor-phase system makes "annoying" hissing sounds that can be heard from their backyard. "To escape the misery" the Gandruds listed their property for sale over two years ago but state that because of cannabis and its impact on real estate prices, they have not received a single offer. According to Trulia, the Gandrud's home is not currently for sale, however, was listed in July 2018 for $1,049,000 and listed again in December 2019 at $1,060,000.  
Ekstrom, a retired firefighter, has lived at 1489 Manzanita St. since 1976. According to the claim, Ekstrom's kitchen window is less than 100 feet from a cannabis operation causing the neighborhood to "routinely smell of strong skunky odor." The vapor-phase system also emits "strong odors," states the claim, "similar to the smell of laundry detergent."
Located at 4701 Foothill Road, Ever-Bloom operates a 15-acre greenhouse complex. Saga Farms, owned by Sofia Van Wingerden, is located at 4575 Foothill Road. Owned by Ed Van Wingerden, Ednigma holds 17 provisional state cannabis licenses for greenhouses at 4587 and 4701 Foothill Road. Ivan Van Wingerden's Melodious Plots holds 18 provisional state cannabis licenses for vented greenhouses also at 4701 Foothill Road.  
The lawyer representing the plaintiffs is Robert A. Curtis of Foley Bezek Behle & Curtis, LLP in Santa Barbara.