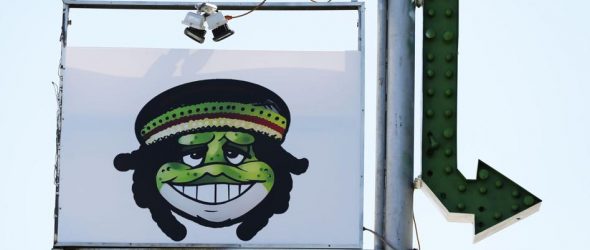 https://cannabisexaminers.com/wp-content/uploads/2020/03/58def181d968a.image.jpg
With the apparent failure of two medical marijuana initiatives on Tuesday's ballot, a path toward legalizing sales of the medicinal product has once again been cut off.
Both Measure D and Measure E received thousands more no votes than yes votes after all precincts reported totals early Wednesday morning.
The deficits seemed to be insurmountable even as provisional and mail-in ballots continue to be counted.
Measure D, which was backed by a coalition of the local cannabis industry, received 52,240 no votes compared to 34,398 yes votes, according to the Kern County Election Division.
Measure E, which was put forward by Kern County officials as an alternative to Measure D, received 50,205 no votes compared to 36,163 yes votes, the county's website said.
This is the second election recently in which voters have rejected ballot measures that would have legalized sales of marijuana, medicinal or otherwise. In 2018, voters struck down three initiatives that would have impacted both unincorporated Kern County and Bakersfield.
"I think that everybody at this point, after what's taken place over the last few years, is leery of any initiative that is placed on the ballot," said former medical marijuana advocate Heather Epps. "The people are just sick of it all."
Although some members of the Board of Supervisors have expressed sympathy for patients who use medical marijuana, there were no indications Wednesday the county would move forward with passing an ordinance that would allow medical marijuana dispensaries to operate legally.
At this point, without any ballot measures on the horizon, an ordinance may be the only way the psychoactive drug could become legal to sell in Kern County.
Yet, that too, may be a long shot.
A staffer for Mike Maggard said the supervisor considers the community to have spoken with Tuesday's votes, and has no plans to move forward with any further marijuana measures.
Kern County Planning and Natural Resources Director Lorelei Oviatt said in an email she had no direction from the board other than to enforce the ban already in place. She added customers will be able to purchase medical cannabis in Arvin at some point in the future, and could already do so in California City and other cities in the Central Valley.
But the county's ban has been criticized for being ineffective, and illegal dispensaries in metro Bakersfield have been known to open up shortly after being shut down by the Kern County Sheriff's Office.
Medical cannabis user and Measure D supporter Cynthia Johnston said supervisors were supporting the black market by keeping the ban in place.
"They've created an atmosphere for illegality to flourish," she said, referencing the illegal dispensaries that continue to operate in and around Bakersfield.
Without a path toward becoming legal, those dispensaries will likely remain a thorn in the side of law enforcement.
Johnston said she hopes people in Kern County become more educated into the benefits of cannabis.
"Bans hurt patients. Bans hurt providers," she said. "I don't understand how anybody can ban medicine. That's my position. I don't understand how anybody can ban medicine for people who need it. It's beyond my comprehension."
You can reach Sam Morgen at 661-395-7415. You may also follow him on Twitter @smorgenTBC.