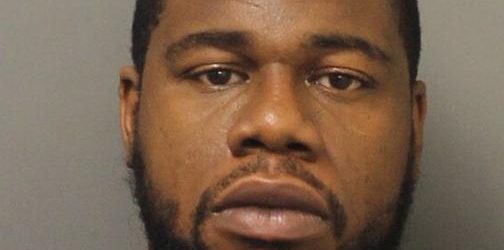 https://cannabisexaminers.com/wp-content/uploads/2020/06/5edaaede69407.image.jpg
CHESTER — Police recovered an unregistered handgun and seized more than 1½ pounds of marijuana during a raid Thursday morning, according to a release from Deputy Police Commissioner Steven Gretsky.
"Drug trafficking and illegal firearms continue to be a challenge in our community," said Gretsky in the release. "However, the Chester Police Department and the Delaware County District Attorney's Office remain committed to battling these issues on a daily basis. I would urge members of our community to continue to report illegal drug activity that disrupts their quality of life, which could lead to the removal of illegal firearms from our city streets, as in this case."
Officer John Benozich executed a search warrant at a home on the 2400 block of Lindsay Street at about 6:05 a.m. with members of the Chester Narcotics Unit and Delaware County Drug Task Force, according to a release.
The target of the investigation, Cornelius Newsome Jr., was found in the second floor rear bedroom of the property, the release states. Newsome allegedly told officers "it's all mine" before he was stopped and read his Miranda rights.
Newsome allegedly directed officers to the marijuana and various packaging supplies before advising them that he also had a firearm in the bedroom closet. He told the officers that he had a felony conviction, possibly in 2006, according to the release. Convicted felons are prohibited from possessing firearms.
Officers searched the bedroom and allegedly recovered a black 9mm Beretta semi-automatic handgun, as well as a partially loaded extended 30 round capacity magazine. Officers found three other magazines, according to the release – one loaded with .40 caliber ammunition and one loaded with 9mm ammunition.
Other items retrieved included 686.8 grams of bulk marijuana in bags and canisters, packaging material, a vacuum sealer, three digital scales, two police scanners, one box of 9mm ammunition, one box of .40 caliber ammunition, $3,261 in cash and three Apple iPhones.
A check of the firearm through the National Crime Information Center revealed a "no record found" response, according to the release.
Newsome is charged with person not to possess firearms, possession of a controlled substance with intent to deliver, possession of controlled substances and possession of drug paraphernalia. He was arraigned before Magisterial District Judge Wilden Horace Davis, who set bail at 10% of $100,000. Newsome was committed to George W. Hill Correctional Facility in lieu of bail and has a preliminary hearing scheduled for June 23 before Magisterial District Judge Walter A. Strohl.