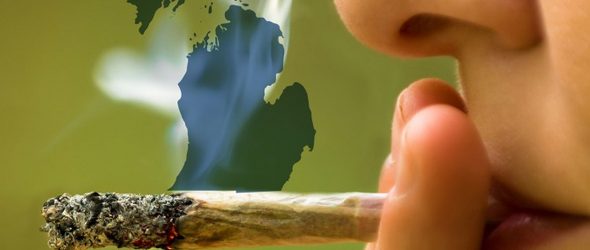 https://cannabisexaminers.com/wp-content/uploads/2020/05/Michigan-Weed-6mapondoobie.jpg
by Jim Measel
COLDWATER, MI (WTVB) – The Coldwater City Council introduced a pair of Recreational Marijuana Establishment Ordinances on 7-2 votes following a half hour discussion Monday night.
There were no changes to the proposed ordinances after they were given a positive recommendation last week by the Coldwater Planning Commission.
Council members Chad Johnson and Jim Knaack cast no votes on both ordinances. 
One ordinance would amend the city's Code of Ordinances which will enable the operation of Adult Use Recreational Marijuana Establishments with special use approval in the C-2 Central Business District, the C-4 General Business District and the D-2 Heavy Industrial District. 
Three amendments were added to the proposed ordinances last week by the Planning Commission. One was to support the allowance of Marijuana Retail establishments in the C-2 Central Business District following a recommendation from the Downtown Development Authority. There would also be 500 foot buffers from residents and schools and the retail establishments would have to be 1,000 feet from each other. Other amendments would allow retail establishments only as an accessory to a colocation of Growing and/or Processing establishments in a D-2 Heavy Industrial District while retail and microbusinesses would be allowed in the C-4 General Business District with a 1,000 foot buffer between businesses and a 500 foot buffer from schools and residents.
The second ordinance repeals the city's prohibition on marijuana establishments. It would also establish the Municipal Marijuana License which is the first step for those who wish to apply for special use authorization as allowed in the other ordinance.  It would also establish the $5,000 fee for the licenses and spells out the penalties for violations.
If passed by the City Council during their next meeting on June 22, the ordinances will go into effect 21 days later.