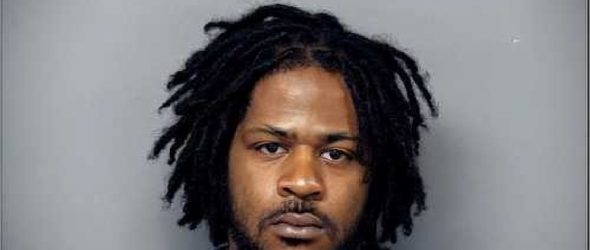 https://cannabisexaminers.com/wp-content/uploads/2020/06/195296097_Jermone-Harrell474941319_t1070_hae949d3b7dff35118d81656af8dff47f4e044428.jpg
A Jefferson City man has been charged after he allegedly illegally possessed a handgun and 35 grams of marijuana.
Jermone Harrell, 26, was charged Monday with the felonies of unlawful possession of a firearm, delivery of a controlled substance and unlawful use of a weapon, after being arrested following a June 1 traffic stop.
A Jefferson City Police Department officer stopped a vehicle Harrell was driving at 11:21 p.m. in the 1000 block of Madison Street.
The officer said Harrell "was defiant and refused to identify himself," he was detained, and a police dog was requested.
The K9 sniffed the vehicle and gave an indication of the odor of narcotics. With that as probable cause, the vehicle was searched, and 23 individually sealed bags of marijuana in two containers were located behind the passenger's seat, as well as a loaded .45-caliber handgun under the driver's seat, according to a probable cause document.
An additional magazine for the firearm and a marijuana cigar were located in the center console.
A bag with marijuana and money, "consistent with the sales of narcotics" was also located in the trunk.
Harrell is prohibited from possessing a firearm because of previous felony convictions.
The unlawful possession of a firearm charge is a class D felony; delivery of a controlled substance, a class C felony; and unlawful use of a weapon, a class E felony.
Harrell posted bond of $15,000.