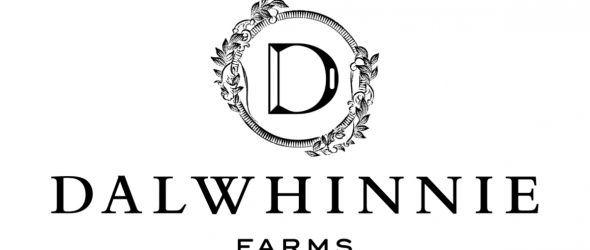 https://cannabisexaminers.com/wp-content/uploads/2020/09/dalwhinnie_farms_horizontal_black.jpg
ASPEN, Colo.–(BUSINESS WIRE)–Purveyor of fine Colorado cannabis, Dalwhinnie Farms, announced today the grand opening of its luxurious Aspen flagship boutique—providing an upscale shopping experience unlike any other.
Dalwhinnie Farms reconceives the standard dispensary model as an immersive, upscale experience, aiming to reignite the joy of shopping for cannabis as customers are encouraged to browse a specifically curated selection of designer apparel, jewelry and home goods in addition to top-of-the-line cannabis products and showpiece accessories from all over the world.
"Every detail of the store is carefully designed to create an elite shopping experience that aligns with the retail standards of Aspen," said Terrance Mendez, Chief Executive Officer. "Our goal is to destigmatize and demystify cannabis, normalizing it as part of a healthy lifestyle, and create a destination where the cannabis aficionado can enjoy a unique and exclusive buying experience."
Dalwhinnie Farms cherishes Colorado's western heritage. The selection of branded craft cannabis is grown to exacting standards at the company's advanced cultivation facility that shares its grounds with a 210-acre working ranch.
The storefront, conceptualized in partnership with Terra Rose Design Labs, pairs modern elements with classic design pieces. The new merchandise mixes with rustic aged leathers, brass accents and antique mirrors to fit seamlessly into the Aspen aesthetic.
"By reimagining the dispensary layout, we've achieved a shopping experience that invites the customer to shop, explore and return for more. The design ushers in a new era of cannabis retail, raising the bar and accomplishing a look and feel that rivals any mainstream store in Aspen," Mendez added.
"Cannabis has been legal for quite some time, yet traditional dispensaries can still feel taboo," said Ashley Grace, Chief Revenue Officer. "With our Aspen store, we are removing this barrier by offering premium cannabis products alongside specifically curated goods in an environment that encourages customer engagement and discovery."
The Dalwhinnie Farms cannabis boutique is located in the heart of downtown at 108 S. Mill St. and open from 10 a.m. to 6 p.m. daily, and 6-8 p.m. by appointment only. The store is operating in accordance with the State of Colorado's COVID-19 mandates.
About Dalwhinnie Farms
Rooted in the San Juan Mountains in the heart of Colorado's Rocky Mountain West, Dalwhinnie Farms is a purveyor of fine cannabis and lavish goods of unsurpassed quality. The company's Aspen retail boutique curates premium cannabis experiences, shared with welcoming Western hospitality and warmth. All of Dalwhinnie's proprietary cannabis strains are meticulously grown at a purpose-built, advanced cultivation facility that shares its grounds with a 210-acre working equestrian ranch in southwest Colorado outside of Telluride. Come home to Dalwhinnie Farms: Connoisseur Cannabis™. Elevated Moments™. Learn more at Dalwhinnie.com.