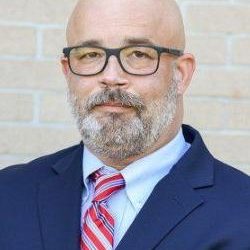 https://cannabisexaminers.com/wp-content/uploads/2020/05/5e349e467c0bf.image.jpg
Two Democrats running for Cobb Sheriff will end the office's use of solitary confinement and push for an end to the arrest of people for misdemeanor possession of marijuana should they triumph in November.
James Herndon, a former sergeant with the Cobb Sheriff's Office, and Craig Owens, a major in the Cobb Police Department, agreed on those and several other issues during a virtual forum hosted by the Austell Community Task Force and the Mableton Improvement Coalition Thursday.
Democrat Gregory Gilstrap, a police officer with Carver College Police Department, and incumbent Sheriff Neil Warren, a Republican, were invited but did not attend.
Voters will choose one of the Democrats during the June 9 primary to challenge Warren in November's general election.
Herndon and Owens both said the majority of arrests for misdemeanor possession of marijuana are made by the Cobb County Police Department but would nevertheless advocate for an end to such arrests.
Herndon said the sheriff's office tests marijuana on behalf of the county's law enforcement agencies — for free. Charging for those tests, he said, would be a strong disincentive to those agencies to arrest people for possession of small amounts of the drug.
Herndon and Owens said they would either end or find alternatives to the use of solitary confinement and repeated their pledge to end the office's enforcement of national immigration law — a policy known as 287(g) — and to seek accreditation for the office from national organizations.
When asked what legacy they would like to leave within the office, Herndon said he would like to improve the way in which it handles the thousands of mentally ill people who come through the Cobb County Adult Detention Center each year.
Detention centers in Georgia are a "de facto dumping ground for the mentally ill," he said. "If people don't need to be in jail and they need to be in treatment, that's where I want them to go."
Owens said he would like to implement programs that would help inmates get back on their feet after a stint at the detention center, such as counseling for mental health issues and anger management and life skills classes.
Both also took shots at the incumbent, saying morale was low.
"Firstly we have to change the culture," Owens said, and "get our deputies believing in my new vision, because the current vision is obviously not a good vision because morale is bad."
"Neil Warren has driven that place into the ground," Herndon said. "People leave and they're not leaving to take higher-paying jobs. They're leaving to take lower-paying jobs because the quality of work is better."
The entire debate can be viewed on the Facebook page of the Austell Community Taskforce.