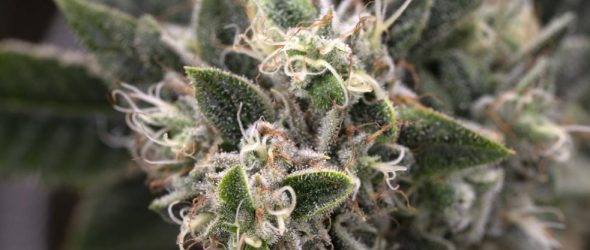 https://cannabisexaminers.com/wp-content/uploads/2020/05/5ec9374ce6360.image.jpg
The state of Iowa has 120 legal cannabis industry jobs, according to a study by Leafly, a website that provides information about marijuana and connects licensed retailers to consumers. 
The state has estimated annual cannabis product sales of $6 million and ranks 32nd in the nation in terms of legal marijuana jobs, the report states. 
Nationwide, the $10.7 billion legal cannabis industry supports the equivalent of 243,700 full-time jobs, according to the Leafly analysis, as of the beginning of 2020. Such jobs are increasing at a rate of 15 percent per year in the United States, the study said.
Moreover, Leafly concludes that cannabis-related jobs are growing faster than the employment growth that's occurring in the nation's other industries. Yet the federal Bureau of Labor Statistics does not tabulate the number of jobs supported by legal marijuana, according to the analysis. 
—
Number of Legal Cannabis Jobs per State
| | | | |
| --- | --- | --- | --- |
| State / Jurisdiction | Number of Legal Cannabis Jobs | Estimated Annual Sales | Rank |
| California | 39,804 | $2,030,000,000 | 1 |
| Colorado | 34,700 | $1,770,000,000 | 2 |
| Washington | 23,756 | $1,210,000,000 | 3 |
| Oregon | 18,274 | $800,000,000 | 4 |
| Florida | 15,598 | $800,000,000 | 5 |
| Arizona | 15,059 | $709,000,000 | 6 |
| Nevada | 14,305 | $730,000,000 | 7 |
| Massachusetts | 13,255 | $700,000,000 | 8 |
| Oklahoma | 9,412 | $480,000,000 | 9 |
| Illinois | 9,176 | $470,000,000 | 10 |
| Pennsylvania | 8,765 | $406,000,000 | 11 |
| Michigan | 8,235 | $420,000,000 | 12 |
| Maryland | 6,353 | $324,000,000 | 13 |
| Ohio | 4,275 | $220,000,000 | 14 |
| Alaska | 3,559 | $181,500,000 | 15 |
| New York | 2,941 | $125,000,000 | 16 |
| New Mexico | 2,549 | $130,000,000 | 17 |
| New Jersey | 2,356 | $120,000,000 | 18 |
| Montana | 1,800 | $92,000,000 | 19 |
| Arkansas | 1,777 | $90,000,000 | 20 |
| Connecticut | 1,372 | $60,000,000 | 21 |
| Missouri | 1,100 | N/A | 22 |
| Rhode Island | 1,098 | $50,000,000 | 23 |
| Minnesota | 764 | $39,000,000 | 24 |
| Hawaii | 745 | $35,000,000 | 25 |
| Delaware | 720 | $37,000,000 | 26 |
| New Hampshire | 441 | $22,500,000 | 27 |
| Maine | 400 | N/A | 28 |
| Washington, D.C. | 390 | $19,000,000 | 29 |
| Vermont | 266 | $14,000,000 | 30 |
| North Dakota | 200 | N/A | 31 |
| Iowa | 120 | $6,000,000 | 32 |
| Utah | 100 | N/A | 33 |
| Louisiana | 90 | $5,000,000 | 34 |
| West Virginia | 30 | N/A | 35 |
| Alabama | 0 | $0 | 36 |
| Georgia | 0 | $0 | 36 |
| Idaho | 0 | $0 | 36 |
| Indiana | 0 | $0 | 36 |
| Kansas | 0 | $0 | 36 |
| Kentucky | 0 | $0 | 36 |
| Mississippi | 0 | $0 | 36 |
| Nebraska | 0 | $0 | 36 |
| North Carolina | 0 | $0 | 36 |
| South Carolina | 0 | $0 | 36 |
| South Dakota | 0 | $0 | 36 |
| Tennessee | 0 | $0 | 36 |
| Texas | 0 | $0 | 36 |
| Virginia | 0 | $0 | 36 |
| Wisconsin | 0 | $0 | 36 |
| Wyoming | 0 | $0 | 36 |
Source: Leafly.com