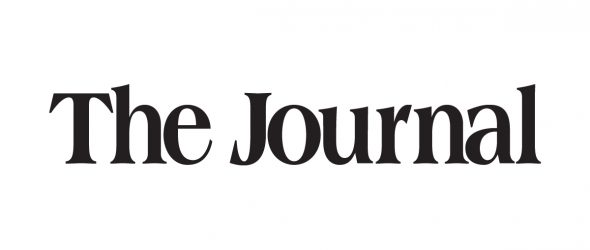 https://cannabisexaminers.com/wp-content/uploads/2020/05/fblike.jpg
SLEEPY EYE — Two Sleepy Eye residents were arrested Friday on a variety of felony drug charges after a raid by law enforcement officers.
Officers from the Sleepy Eye Police, the Brown County Sheriff's Office and Brown Lyon Redwood Renville County Drug Task Force raided a Sleepy Eye residence at 518 2nd Ave. S.W. at 1:50 p.m. Friday.
Inside the residence, agents found Kaitlyn R. Hackbarth, 21, and Anthony M. Kolbe, 31, who were later arrested. In addition, a variety of drugs were taken into evidence, according to court documents.
Felony charges filed in Brown County District Court Monday against Hackbarth and Kolbe included first-degree aggravated controlled substance crimes with two aggravating factors, first-degree drug sale, second-degree drug sale and fifth-degree drug sale marijuana mixture and drug possession.
Kolbe's unconditional bail was set at $300,000 Monday. He was not allowed conditional bail. Hackbarth's unconditional bail was set at $20,000. Court appearances were set for 9 a.m. and 9:15 a.m. May 22 respectively.
According to court documents, Hackbarth was emotional, at times irate, at times hysterical when law enforcement entered the residence. Hackbarth also allowed a large dog loose in the house to be aggressive. She was escorted out of the residence before she agreed to remain calm and control the dog.
After Hackbarth and Kolbe were arrested and transported to the Brown County Law Enforcement Center, law enforcement searched the residence and found:
* Many containers, bags and packages of a green, leafy substance. Most of which were commercially packaged with descriptions including THC content and warnings. Bags removed from a desk weighed a total of 29.1 ounces.
* Digital scales and many containers of commercially packages marijuana wax that weighed a total of 117 grams.
* Many bags of commercially packaged "shatter" (marijuana concentrate) that weighed 56.1 grams.
* Twelve grams of THC, separately and in cartridges that were commercially packaged.
* About $4,320 in cash.
* Other green, leafy substances found in desks and dressers with THC content and warnings on packages weighed 5.7 and 5.2 ounces.
* Eighty-six full THC cartridges.
* One gram of commercially packaged marijuana wax.
* Many containers, bags and miscellaneous packages of a green, leafy substance that weighed 33.1 ounces and 37.1 ounces in storage tubs.
Items found on Kolbe's nightstand included three grams of marijuana wax, 10 grams of a substance removed from original packaging, a baggie and straw with residue that field tested positive for methamphetamine, a small, yellow bag with .2 grams of a crystal-like substance that field tested positive for methamphetamine. a glass, meth pipe and 1.4 grams of a crystal-like substance removed from a plate, edible THC products weighing 160.2 grams without packaging and other drug paraphernalia.
All items were seized and held until further testing by the Minnesota Bureau of Criminal Apprehension.
The total amount of substances recovered during the search included 200.2 grams of edible THC, 7.586 pounds of leafy marijuana, 124 grams of marijuana wax, 98 THC cartridges, 56 grams of THC Shatter in 1 gram units and 1.6 grams of methamphetamine.
"Mr. Kolbe has a pending third degree controlled substance sale [charge] here in Brown County and another felony controlled substance [charge] pending in Custer County Nebraska," Assistant Brown County Attorney Dan Kalk said.
"I would like to thank the Brown-Lyon-Redwood-Renville (BLRR) County Drug Task Force for their excellent job in securing this arrest and these controlled substances," Kalk said.
"Most of us know that there has been a dramatic increase in vaping or smoking these resinous forms of marijuana with high THC levels; especially among young kids. Many of the serious illnesses and even death that has resulted from vaping involved THC products. Because of the Task Force's efforts, these products will not be out in our community," Kalk said.
Fritz Busch can be emailed at fbusch@nujournal.com.
Today's breaking news and more in your inbox