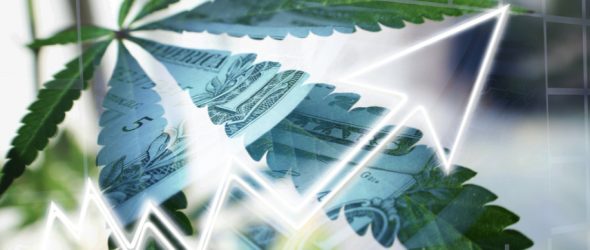 https://cannabisexaminers.com/wp-content/uploads/2020/05/1589246209_2020-05-12-11-16-49_0bb91e1dbb90eadc5360fbb24994296c.jpg
Tetra generates revenue primarily from patient consultation fees and from the supply of de-identified data and evidence generated from patient management.
() has acquired Tetra Health, a leading clinic network in Australia that facilitates access to legal medicinal cannabis medicines to Australian patients.
Tetra's network of medical practitioners comprises more than 600 referring physicians, 30 prescribing physicians and a national network of dispensing pharmacies.
This network has in excess of 1,100 active Australian patients and more than 10,000 prospective patients within its current database.
Increased patient access
THC Global CEO Ken Charteris said: "We are very pleased to have acquired Tetra Health. Through this acquisition, we will be able to rapidly increase the number of Australian patients can access cannabis, including our own high-quality low patient cost products."
The company's shares were as much as 13% higher in early trade to 34 cents.
Tetra has developed a proprietary patient engagement and monitoring solution enabling:
Secure patient onboarding;

Automation of Special Approval Scheme and Therapeutic Goods Administration applications;

Better patient management and ongoing monitoring through Tetra's specialist nurses;

Follow-up physician consultations; and

Unique, valuable patient data accumulation for medicines producers.
The majority of Tetra patients attend physician consultations using a web-based telehealth platform, however, Tetra also processes patients through its growing prescribing physician network.
Revenue is generated primarily from patient consultation fees and from the supply of de-identified data and evidence generated from patient management.
Through its physician network and digital health platform, Tetra collects valuable real-world evidence generated during the patient onboarding and management process.
Data highly sought after
This data is highly sought after by producers of medicines as it can be used to enable data-driven product decisions and actionable treatment insights to assist in clinical trials or observational study designs that advance the safety and efficacy of medical cannabis in Australia.
Tetra has a number of global medicinal cannabis producers signed to agreements to access this data on their own products.
Charteris said: "Going forward, we will look to further broaden the current network and potentially expand across the Tasman and other regions.
"THC Global believes this acquisition will deliver exceptional value to our shareholders."
Share sale agreement
Total consideration for the acquisition is $2.5 million in THC shares and $500,000 in cash to be paid to vendors over six months as well as 5 million unlisted options exercisable at 40 cents expiring two years after issue.
In line with a share sale agreement, completion of the acquisition is expected to occur on or around Monday, May 25, 2020.
If the vendors exercise their unlisted options, the company will receive a further $2 million in cash from the vendors.
Increasing accessibility
Tetra and THC Global are well equipped to rapidly increase the number of Australian patients using legal medicinal cannabis medicines, by increasing accessibility through simplifying the process of doctors consultations and TGA approvals, as well as supplying the company's high-quality, low patient cost medicinal cannabis medicines.
Tetra generates revenue primarily from patient consultation fees and from the supply of de-identified data and evidence generated from patient management.
On acquisition, Tetra will be operating at cash flow breakeven, with an expectation of near-term profitability as patient numbers increase through 2020.
Following the acquisition, Tetra will remain a product-agnostic solution for patients and medical professionals accessing medicinal cannabis under the Australian regulatory scheme.
Tetra's doctors prescribe products produced by a range of companies and will introduce the THC's Canndeo medicines as they become available for prescription in the coming weeks.
Growth potential
Through this acquisition, THC Global is advancing the industry across the chain, enabling the company to increase accessibility and reduce costs of medicinal cannabis medicines to Australian patients, by cutting out intermediary markups and handling costs.
Tetra has an exclusive agreement with a national private hospital group, which provides access to Tetra's medical cannabis treatment support and education services, at locations across Australia with an addressable annual patient population in excess of 20,000.
Post-acquisition, Tetra will pursue a number of growth plans including expanding its current network of partnerships with private hospitals and medical centres in Australia and exploring the potential to launch in new regions including New Zealand.
Continuity of services
In conjunction with the acquisition, THC Global has secured the services of all staff from senior management through to nursing and business support.
This ensures continuity of the Tetra service offering and commercial relationships and enables THC Global to instantly maintain an active patient cohort whilst enhancing the business to increase scale and scope of the current operations and ready Tetra for new growth opportunities.
Following the acquisition, THC Global will maintain Tetra's autonomy and does not anticipate any changes to the current operations, product offering, or fundamental business ethos of Tetra.
This will provide Tetra's patients and business relationships with full confidence of continued operations at the existing reputed levels of service and support.