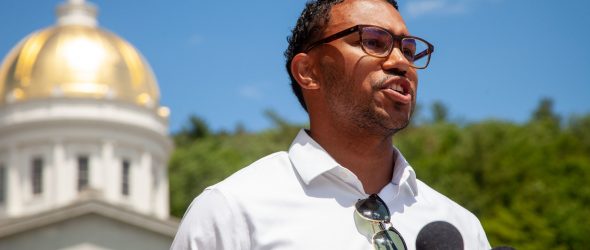 https://cannabisexaminers.com/wp-content/uploads/2020/08/skyler-nash-1-scaled.jpg
This is an excerpt of Final Reading. For a full rundown of bills in motion at the Statehouse, the daily legislative calendar and interviews with newsmakers, sign up here for the unabridged version delivered straight to your inbox Tuesday and Friday evenings during the special session.
Special Covid-19 budget session edition compiled by Kit Norton and Xander Landen.
IN FRIDAY'S TOP LEGISLATIVE NEWS …
As lawmakers in the House and Senate attempt to hammer out a deal to create a legal marketplace for marijuana, they are also poised to pass a major expansion to the state's marijuana expungement laws.
Leaders in the House and Senate have said they support a measure that would automatically expunge the criminal records of those convicted of possessing two ounces or less of pot.
House Judiciary began this week to take testimony on the legislation.
On Wednesday, Skyler Nash, of the Vermont Racial Justice Alliance, told committee members he fully supports the proposed expungement of marijuana possession charges.
But he has reservations about the motives behind the Legislature's decision to take up this criminal justice reform measure.
VTDigger is underwritten by:
"There are many people in the community who feel like this enthusiasm around the expungements of marijuana charges, specifically, is being used to place those in the community who are wholly unsatisfied with the focus or lack thereof on racial justice in the efforts to pass taxation legislation," he said. 
Last week, Senate Judiciary Chair Dick Sears, D-Bennington, told VTDigger that the passage of the expungement proposal would "enhance" the social justice aspects of S.54, the marijuana tax and regulate bill.
But while many lawmakers and advocates have expressed support for the proposal, Chief Superior Judge Brian Grearson was less enthused.
Grearson said Wednesday the Vermont Judiciary does not take a position on the policy but that it would require a $1 million appropriation for court expenses associated with expunging charges.
"I'm not trying to come in as the doomsayer here, I'm just saying this has to be a recognition of what's involved in doing this process," he said.
Get Final Reading delivered to your inbox before it's posted online. Sign up free!